This Little Known Paradise
is Fast Emerging as
The Caribbean's Next Hot Spot.
And Time is Running Out on a Rare Opportunity
for You to Snap up Undervalued
Caribbean Property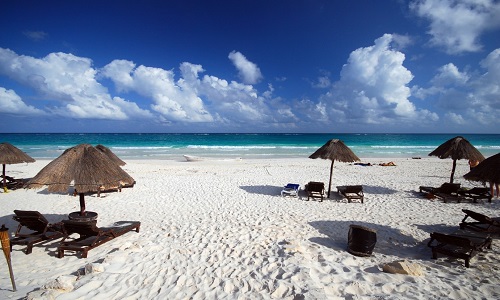 This place won't stay secret much longer…
Dear Pathfinder Alert Reader,
Nestled at the end of a stunning Caribbean coastline, surrounded by untamed jungle, ancient forest cities, a protected nature reserve, and the crystal-clear Caribbean Sea, lies one of the world's best-kept secrets…for now.
Here you'll find miles of crescent-shaped, coral-sand beaches, lapped by clear blue waters. The world's second-longest coral reef hugs the seashore. You won't find high-rise condos, giant shopping malls, or screaming spring-break crowds on these tranquil beaches.
Million-dollar homes and chic boutique hotels dot this coastline. Home to a protected biosphere and UNESCO world heritage site, ancient Mayan ruins and lush green jungle, this is a pristine unspoiled paradise. It's the quintessential Caribbean…
But this tranquil getaway managed to stay off the radar, attracting a chic and trendy set looking to escape from crowded resorts.
I'm talking about Tulum, a small town at the Southern end of Mexico's Riviera Maya. This tiny town started as a backpacker retreat—a collection of thatched huts on the sand, surrounded by beachside jungle. But it's now turning into an upscale eco-destination, where travelers pay up to $500 a night to practice yoga on the beach and stay in minimalist suites with solar-powered flat screen televisions and iPod docking stations.
"Tulum's spectacular coastline—with all its confectioner-sugar sands, jade-green water, balmy breezes and bright sun—makes it one of the top beaches in Mexico." Lonely Planet
This area receives hundreds of thousands of tourists a year, but chances are you've never even heard of this small Caribbean outpost.
But its fabulous beaches are not The Big Secret…
What you really need to know is…
Even now, after travel industry giants like Conde Nast and Trip Advisor raved about the beauty of this Caribbean paradise, not many people realize that you can buy here without draining your bank balance.
And that's only the start of this hot investment story. You see, this is the Caribbean's Next Big Thing.
This place won't stay secret much longer. Think of Ambergris Caye in Belize, and Roatan in the Bay Islands, Honduras…undiscovered until the mainstream media reported on their epic beaches and laid-back lifestyle. And we can see that happening here…
Its "Big Brother" Has always Overshadowed Tulum... Until Now
The world is slowly waking up to the beauty of Tulum…but not everyone is aware of its potential. Sure, the rich and famous vacation here—but you can still claim your slice of this Caribbean destination before the market explodes. And in time it will…
Anyone who's been to Tulum raves about it as the ultimate luxury vacation spot…
But they haven't tuned into the opportunities to buy here!
Today, Tulum is a couple of quiet streets with beachfront hostels, bars and boutique hotels. That's set to change. It's a unique time for this market…where right now you can buy a luxury condo for $800 a month (plus balloon payments), in a five-star resort where others are paying up to $270 a night to vacation. I'll give you all the details you need to secure one of these condos later.
But first let me tell you little more about the story of events that has Tulum on the edge of a boom. It's not just all this media attention that will turn Tulum into the Next Big Thing…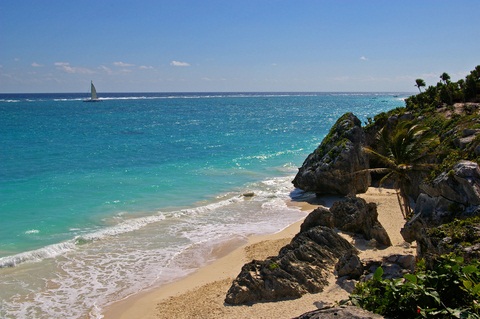 It's the quintessential Caribbean.…
The Last Undeveloped Stretch of Caribbean Coastline
Let me explain why Tulum is so affordable and how it has managed to remain off the radar for so long.
With Conde Nast calling its beaches 'near perfect'…Lonely Planet raving about its 'confectioner-sugar sand', and 'jade-green water'…boasting a world famous protected biosphere, and ancient Mayan ruins, it's certainly not lacking in natural beauty.
It's simple…Tulum has always been overshadowed by Cancun.
Think back… Cancun started as a deserted strip of beach with no electricity or phone lines, and no paved streets. In 1976, land changed hands for $3.70 a square foot. Today it sells for 20 times that.
Thirty years ago, Cancun didn't exist. Today, Cancun's hotel zone with its high-rise buildings, gourmet restaurants, and U.S.-style shopping malls attracts more than 3 million visitors a year.
You have to admit, the Mexican government transformed Cancun. And now they're looking south, along the Riviera Maya, to Tulum.
Mexico's Riviera Maya is Now Set to Take Center Stage.
The Mexican government is committed to transforming this stretch of Caribbean coast into the next tourist hot-spot. They know what they're doing. After all, they did this already with Cancun…
Mexico's Riviera Maya region is breaking all tourism records. Passenger traffic through Cancun airport in 2013 was up 10% on 2012. Hotel occupancy hit an all-time high at 79.4%. It's predicted that the number of tourists visiting in 2013 was also a new record, around four million. That's a big number.
And the government plans for the Riviera Maya are very ambitious…
They aim to triple tourist numbers over the next decade. But they don't just want any old tourist. Far from it. They plan to attract high-end tourists. The kind of tourist that wants yoga on the beach at sunrise and healing massages. The kind that appreciates ancient history, nature and gourmet food. The kind that spend more money when they vacation…
Along the Riviera Maya, the government is spending hundreds of millions of dollars to improve accessibility. Playa del Carmen already has a new road system that bypasses the town, making it quicker to get to Tulum. And the government is investigating the possibility of a new international airport in Tulum, too.
Tulum Is Set to Explode
Tulum is set to explode. We watched this happen in Cancun…and then in Playa del Carmen.
Fifteen years ago in Playa, you could buy a corner lot for $10,000. Today, the ground floor retail unit on that lot would rent for up to $20,000 per month…and a condo on the beach can set you back up to $600,000.
Tulum has always been a "boutique" destination. Lessons learned the hard way in Cancun should keep it that way. There are already strict density and environmental regulations in place to preserve the natural beauty. Height restrictions, for example, mean you should never see a string of high-rise towers along the beach in Tulum.
Unlike Cancun, the Riviera Maya is being developed to cater for high end tourists. In fact, the media have already named Tulum the 'Un-Cancun'. Conde Nast refer to Tulum as the "playground for America's rich and famous."
Only 80 Miles of Coastline… An Investor's Dream
National parks cover more than two million acres of land along this coast. With the Caribbean Sea on one side…protected land and Mayan ruins on the other…you have a classic 'high-demand, limited-inventory' story, much as you see with island destinations, where land is at a premium.
The "playground for America's rich and famous" Conde Nast
That means buyers and renters chasing limited inventory. These conditions make Tulum an investor's dream…
Right now, Tulum offers a unique opportunity to snap up undervalued Caribbean property: And the key here is undervalued, but not completely undeveloped.
You're not looking at endless hours on bumpy roads, or journeys in tiny planes to get here.
And with the real estate opportunity I have found here, you're not relying on the promise of infrastructure. Your new home would be in a chic five-star resort which boasts first-rate infrastructure—beach clubs, swimming pools, good paved roads, a 27-hole golf course, medical center, stores, and a choice of restaurants, bars and cafes, all on your doorstep.
Keeping You Ahead of the Mainstream
While the mainstream has only just discovered the stunning beaches and natural beauty of the Riviera Maya, I have traveled this coastline…scouted out the best beaches, the best resorts, the best properties…met the developers…ruled out the mediocre, and ruled in the top properties for investment. I have already done the leg-work for you.
In 2009, some of our readers bought penthouses in a condo hotel in the same resort for $199,000. Ten months later, similar units were listed for $249,000. And this was before all the recent media interest…never mind the tourist boom yet to come!
But don't worry, you can still find great deals if you know where to look. That's where my expertise comes in…I know where you can buy a spacious, high-spec condo for $201,000—with attractive developer financing…
First, there is one more piece to this story…
And this is the inside line that you only get on the ground, spending time with key contacts.
My top pick for Tulum is a community called Tao. It is located in a five-star beach and golf resort. The owner opened up small parcels of resort land to developers. I'm keen on this particular opportunity, because the resort infrastructure is first-class, and the project comes from a solid developer with a proven track record in delivering quality builds.
The Spanish company who own the resort also owns Europe's second biggest travel agency, Soltour, which sells around 2.5 million vacations every year…
If (like many investors) you decide to wait until things are really booming before you sell, you can reap in the rental returns while you wait. Not only will you have the Mexican government marketing your town but you have your own 'travel agency' bringing in tourists directly to the very resort you own in. And we know that many of those vacationers come initially to stay in a hotel. But when they return, they often prefer to rent a private condo or villa.
Right now my contact in Tao tells me he couldn't book a room in the hotel here through to May 2014. The demand for vacation properties in this resort is very real—and immediate!
The luxury homes developer Benjamin Beja is building at Tao are perfect for the chic Tulum set. Whether you are buying here as an investment or plan to retire in luxury…you can rent the property out when you're not here, and watch the checks roll in…


Everything at Tao is five star, from the stunning golf course,
the townhomes already built, to the Wellness Center…
But don't take my word for it. Come see for yourself this on the next Tao chill weekend. Join us for four days in this stunning Caribbean setting, and you can check out our top pick for an affordable Caribbean buy for yourself.
The Boom Is Just Beginning
Four years ago, Benjamin Beja spotted the huge opportunity here, and decided to build condos in the same resort. We brought this early-in deal to our readers in March 2009…and they jumped at the chance to buy luxury condos at an affordable price in a five-star Caribbean resort. Those condos quickly sold out.
But it's not too late to get your foothold in this market before prices explode.
Tao, Benjamin's second development, is located next door to his first, right alongside the Robert Trent Jones II golf course.
Owners in Tao get full use of the resort amenities at a reduced rate. The resort's truly a first class experience…with cafes and restaurants and bars, beach clubs, luxury spas, the medical center, the stores…and the 27-hole golf club and clubhouse.
And owners at Tao get an extra layer of amenities thanks to the Tao Wellness Center. Here, you can swim in lap pools, work out in the fitness center, or practice yoga and meditation.
You can also take part in classes on salsa, Mexican cooking, or get some tips on speaking Spanish. And when you're ready to head down to one of the 'world's top beaches' a 10-minute shuttle ride whisks you to and from the beach and main hotel amenities.
Every luxury is right on your doorstep!
If you're interested in real estate investment, Tulum should be on your radar. If you want to own a home close to a pristine Caribbean beach, with a golf course and a slew of amenities…at early-in, ground floor pricing…then you should definitely come on a Tao Luxury Chill Weekend and check this opportunity out first-hand.
Own at Tao from $800 a Month
Luxury condos at Tao (town homes and residences are also available) with 1,001 square feet of interior and exterior space, start from $201,000. Plus, the developer is offering attractive financing terms. You make a down payment, and monthly payments of $800, plus annual balloon payments.
This deal makes a luxury Caribbean lifestyle easily affordable. Vacationers next door could be paying up to $1,155 a week to holiday where you live…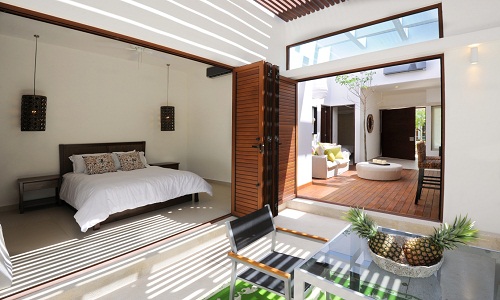 The town homes in Tao make perfect rentals for the chic Tulum set
These same vacationers would be happy to rent your property while you are away. Although if my day started with a swim in the warm crystal-clear waters of one of the world's top beaches and ended with watching the sun set over an unspoiled Caribbean skyline-I don't think I'd be in any hurry to leave…
Try the Tao Lifestyle First-hand
While all of this all seems tempting—gorgeous coastline, an established resort with five star amenities, and good opportunities for rental income, as you know we always advise you to buy what you see. So, why not check out this stunning location in person?
We've arranged a four-day chill weekend trip that will make it possible for you to explore Tulum, and the stunning setting for Tao. You can relax at the resort, check out the clubhouse, the golf course…experience the stunning location, the climate…talk to the locals, get a feel for your would-be neighborhood…whatever is most important to you. You can ask your questions first-hand—based on what you see.
Plus, we have arranged everything to ensure you travel with ease and in style…
Simply book your flight to Cancun and Benjamin's team will pick you up at the airport, bring you to your luxury accommodation, wine and dine you…you'll enjoy the resort's amenities…free for RETA members.
I hate to say it…but the trip would be well worth it, even if you never looked at a single property!
There won't be any pressure. Benjamin knows these affordable, quality homes in a stunning Caribbean resort will sell themselves. This is not a hard sell trip. Enjoy yourself.
These pristine beaches offer the ultimate luxury vacation…swim in the clear waters, swing in the hammock under the shade of palm trees dotted along the white sands, snorkel the reef, explore the ruins…if you don't like what you see (although I think you will), you can skip this investment opportunity and indulge yourself in a Caribbean lifestyle…even if it's only for a few days…
Places on these trips sell out quickly, and there are only 20 places available. So I strongly urge you to reserve your spot today.
Yours sincerely,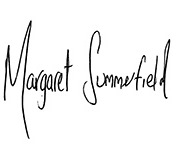 Margaret Summerfield
Managing Director, Pathfinder
P.S. This quiet Caribbean outpost is transforming itself into the Next Big Thing as we speak, so don't miss out on your chance to own here. Here's what John H. had to say about his experience:
"I had never considered Mexico as a real estate investment option, however I thought, 'why not go down and at least have a nice vacation'…
"But when I arrived, I was blown away by Tulum's beauty… And really surprised by the quality of the development… This is my second trip to Mexico and at the end of my stay, I decided to buy a condo."
Editor's Note: These Chill Weekend trips are only available to members of our real estate club, Real Estate Trend Alert. Members of this club always hear about our hottest new opportunities first, so they get first pick of units...they get exclusive discounts, special payment terms and financing, access to pre-release inventory and a whole lot more. You're leaving money on the table if you're not a member. Find out how you can become a member and maximize your property profits here.