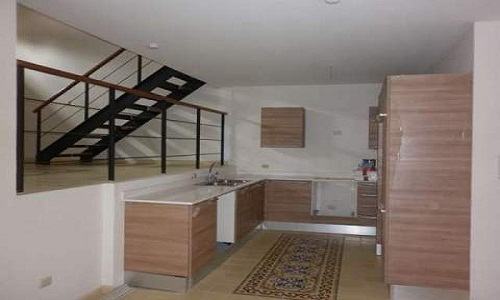 $269,000, Casa Ruigar, Casco Viejo, Panama, 108 square meters/1162 square feet
Located in the historic Casco Viejo neighborhood of Panama City, this 1 bed-room apartment combines colonial living with modern amenities such as 24 hour security, a swimming pool and air conditioning. You can spend days relaxing in the social area or simply strolling through the neighborhood, absorbing this area's history and culture wherever you go.
To learn more about this property contact local broker Doris Delgado here, and let her know you're interested in Casa Ruigar.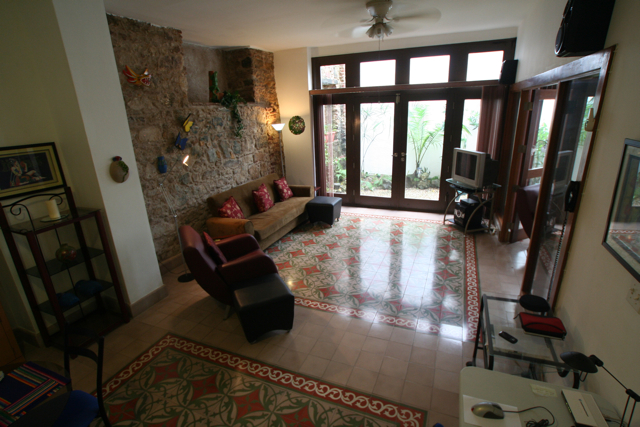 $195,000, 84 square meters/903 squsre feet, plus private patio, Casa Mendez, Casco Viejo, Panama
This is another one bedroom apartment in Casco Viejo, located just a short walk from the charming Plaza Bolivar and the National Theater. Well known for its cafes and restaurants, Plaza Bolivar is a favorite amongst locals and tourists alike relaxing over lunch, dinner or drinks. This single story apartment has wonderful natural light with the living area and bedroom opening onto an interior patio. Beautiful calicanto (original exposed stone) walls and colorful tile floors adorn the home, giving it a true colonial touch.
For further details on this special home contact Doris Delgado here and mention Casa Mendez.
$115,000, Casa 14 de Septiembre, Granada, Nicaragua, 200 square meters/2152 square feet
This 2-bedroom, 2.5-bathroom colonial town house is situated in a fantastic location just 3 blocks from Central Park in the quaint colonial city of Granada. This home includes an open kitchen and garage and each bedroom features a balcony overlooking a central patio area. The home is move-in ready, and comes fully furnished. It's hard to find a renovated house of this size close to Central Park for this price.
If you want to learn more about this captivating home, contact David Joyce here and mention Casa 14 de Septiembre (it's David's own house, so you could mention that, too!)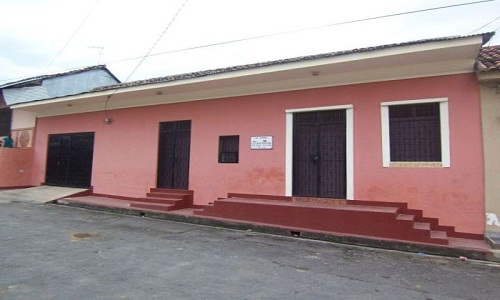 $160,000, Casa Sabela, Granada, Nicaragua, 250 square meters (2690 square feet) construction, lot size 400 square meters
Casa Sabela is a perfect choice for those looking for peace and tranquility combined with colonial charm. Located close to the pretty San Francisco Convent, you'll be spoilt for choice with the wide range of restaurants and cafes within walking distance.
This fixer-upper two-story, three-bedroom home includes a garage and lush garden with tropical plants - perfect for swinging in a hammock with a drink after dinner or taking a nap in the tropical afternoons.
To learn more about this opportunity, contact David Joyce here and mention your interest in Casa Sabela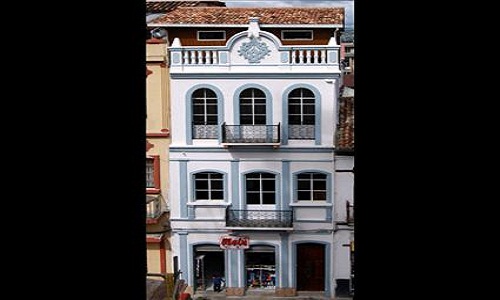 $265,000, Cuenca, Ecuador, 538 square meters/5800 square feet
This centrally located four-story listed home has been well-maintained for 64 years and was refurbished in 2009. This is colonial living at its finest - an inner patio offers peace and seclusion from the bustling city, whilst the terraces command superb views of the surrounding neighborhood. The ground floor consists of income-producing retail space. With 7 bedrooms, there's more than enough room for a large family or visiting guests. The whole home benefits from natural light flowing through the large attractive windows, but if that's not enough, you can always sneak away to the top floor sunroom for some extra rays of sunshine.
At just $492 a square foot, the asking price for this property is hard to beat.
To learn more about this colonial home, click here.