Sunday, October 21, 2012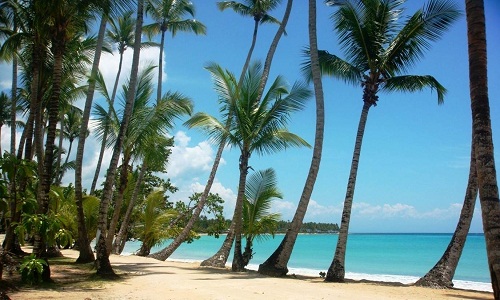 You can earn a nice income when you're not enjoying this location yourself…
Dear Reader,
This location comes with the classic mix of beautiful beaches, laid-back lifestyle and friendly charm you'd expect from a Caribbean island beach town. But it comes with an added bonus: strong rental yield. You see, this location offers an unbeatable combination of affordable property, upscale travelers and a lack of competition from big resort hotels.
It's Las Terrenas in the Dominican Republic. You'll love spending time in this boutique destination. European expats started setting up home here more than 30 years ago. But it stayed off the radar of North Americans until fairly recently.
Las Terrenas attracts well-heeled travelers from across the globe. They're looking for a tranquil spot, far from partying crowds and sprawling all-inclusive hotels. They often prefer the space and seclusion they get with a private rental.
And wealthy locals like vacationing in Las Terrenas. They come with friends and family to relax. Again, they usually look for a private rental.
Las Terrenas was tough to get to until the new coastal road opened last October. It connects the town with the country's capital, Santo Domingo. It's now less than a two-hour drive. It's also only 20 minutes to the international El Catey airport. JetBlue start direct flights from New York to El Catey in November.
So we can expect to see more domestic and foreign tourists visiting Las Terrenas. That's good news for home owners who want to rent their property out.
Most of the hotels in town are small boutique hotels with a limited number of rooms. A couple of bigger hotels lie just outside the town. But most tourists prefer to stay in town. After all, why miss out on the town's main charms? You can walk to stores, shopping, dining and the beach if you stay in town.
To calculate rental yield simply divide the amount you earn in rent in a year by the price you paid for the property, and multiply by 100. That gives you a percentage figure. Clearly, the lower the price you pay for the property, the higher your yield.
Property prices in Las Terrenas are still very affordable. In fact, you'll pay significantly less for a home here than on many other Caribbean island locations.
That's the theory. Now, let's take a look at two real-life samples from Las Terrenas.
Pick #1. This 120-square-meter (1291 square feet) home has two large bedrooms, two bathrooms and a covered terrace. The complex has a swimming pool and landscaped grounds. The home rents for up to $600 per week. The owner needs a quick sale. It's priced at $160,000. That's a bargain - around $50,000 less than a similar unit that sold in the same complex a few months ago.
Pick #2. This unit is 173 square meters (1861 square feet) with two bedrooms and a huge roof terrace. The community is a short stroll to the beach and close to stores, restaurants, cafes and bars. The ocean-view roof terrace is perfect for entertaining and gives the condo an added edge when it comes to renting. The condo rents for up to $1000 per week. The condo is fully furnished and equipped. The seller is motivated so the unit is priced at $179,000.
For more details on either of these properties you can contact Toni Green here.
Margaret Summerfield
---
---
Posted Under:
dominican republic, las terrenas
---
Sign up here for your free Pathfinder Alert e-letter, and we'll send you our $50,000 Report...showcasing seven real estate opportunities for $50,000.
We value your privacy.