Saturday, July 03, 2010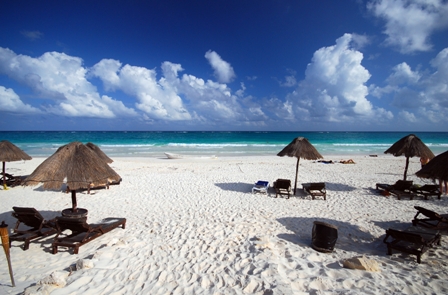 Dear Reader,
So, you're buying a home overseas...but you only want to spend part of the year there. You'd like a decent rental yield--or at least enough rental income to cover your property's overheads. Maybe you want a pure hands-off rental investment property. But how do you get a handle on your property's potential as a short-term rental?
For short-term rentals, you should start with tourism figures. A place that attracts large numbers of visitors means you'll have a larger pool of potential renters. Remember, though, that official tourist numbers can (and usually do) include passengers in transit, cruise ship arrivals, and people visiting family and friends. None of these groups will rent your property...and you have no idea how big a chunk they comprise of total tourist numbers.
For that reason, I like checking out hotel occupancy rates. These give you a better idea of your property's rental potential. It doesn't matter if a city brings in a million tourists annually. If the city already has too many hotel rooms and short-term apartments, you'll have stiff competition, find fewer renters, and generate less rental income. A higher average hotel occupancy rate means you'll have more chance of getting renters.
The ideal combination is high tourist numbers...and a shortage of suitable accommodation. Panama City had this in spades in 2007, when hotel occupancy rates hit 84.7% (the second highest in the world). Short-term apartments easily achieved double-digit rental yields. Since then, a wave of new hotel rooms coming onto the market, coupled with a decline in tourist numbers, and a glut of rental accommodation, have pushed occupancy rates down. Right now, buying a property here for rental yield is not an option I'd recommend.
Fortaleza, on Brazil's northeast coast, is a different story, as Ronan explained last Friday. Here, high (and growing) tourism numbers, a new duty-free zone, and the World Cup, all add up to one thing: an urgent need for short-term accommodation. Right now, there simply isn't enough. And that gives you an opportunity for profit.
STR Global posted regional hotel occupancy rates this week for the month of May. The report makes interesting reading. Mexico's occupancy rates soared to 53.8%, an increase of 85% on May last year. That's mainly due to the end of the swine flu panic that saw occupancy rates plummet in 2009. Brazil posted strong performance in both occupancy and daily room rates. In fact, Brazil posted an average occupancy rate of 67.7%, the highest in the region. The average daily room rate increased by 27.3% in Rio, and 21.5% in Sao Paulo. The figures don't include Fortaleza, which is Brazil's domestic tourist hotspot.
Of course, it's not just about tourist numbers and occupancy rates. You need a desirable property too, in a prime location. You can't rely on tourist numbers and occupancy rates for a whole country--or even an individual city. You'll need to locate the sweet spots, where tourists and business travelers want to stay, such as Fortaleza's boardwalk. The style and quality of your furniture makes a difference. And the trickiest part is finding a decent property manager...one who takes care of all the cleaning, bills and maintenance--and brings you a steady stream of renters.
If that seems like too much hassle, we've come up with an alternative. We've found a development in a beach and golf resort on Mexico's dreamy Riviera Maya...home to soft-sugar beaches and neon-turquoise water. The resort lies 90 minutes from an international airport, 30 minutes from a hip beach town...and 15 minutes from Mexico's most beautiful beach. The resort features its own white sand beach, a 27-hole golf course, and a choice of restaurants, cafes, and entertainment options.
The resort has three hotels already...but they're short 300 rooms. And the development we've found has (yes, you guessed it) 300 condo-hotel units. The $159,000 units come with a full furniture and appliance pack, worth $18,000. Better yet, they come with a fixed guaranteed rental yield from the hotel operator. This deal is completely hands-free and turnkey. You won't have to find renters...or pay for condo fees, utility bills, repairs or maintenance...during the lease. You'll just sit back and wait for the quarterly rent checks to roll in...
Understandably, this deal is hugely popular with our readers. Phases one and two sold quickly. Only ten units are currently available in phase 3 (the final 30 units in phase 3 will be sold later this year; prices for those units are expected to be substantially higher).
You can explore the Riviera Maya, and check out the development's completed units in phase one, on a Rivera Maya chill weekend. The trip costs only $150 per person (that price includes accommodation and meals). You'll have a fun time...and we think you'll like what you see. Indeed, 85% of readers who visit the resort, buy here. Contact the developer here today to reserve your spot on their upcoming chill weekend on July 22nd-25th.
Margaret Summerfield
P.S. Remember, units are on a first-come, first-served basis--and there's only 10 left. Contact the developer here today to reserve your spot on the chill weekend for $150.
---
---
You might also be interested in:
---
Posted Under:
---
Sign up here for your free Pathfinder Alert e-letter, and we'll send you our $50,000 Report...showcasing seven real estate opportunities for $50,000.
We value your privacy.