Sunday, July 18, 2010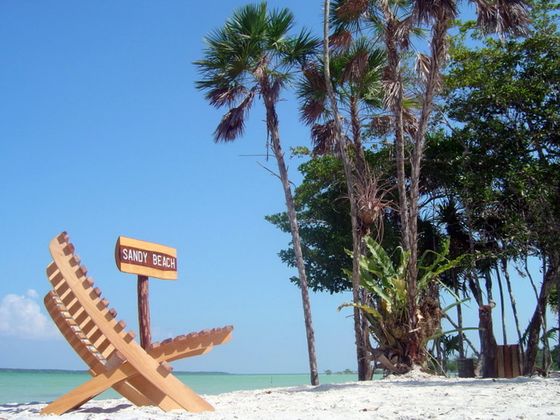 Dear Reader,
Picture it: a white-sand beach, washed by the turquoise waters of the Caribbean. The palm trees sway gently in the cooling ocean breeze. Offshore, on the barrier reef, swims a rainbow kaleidoscope of tropical fish. Inland, unexplored rainforest runs for miles, concealing Mayan ruins and exotic wildlife.
The people here are the friendliest and quirkiest of any country on my beat. English-speaking and welcoming, it's easy to integrate with the local community. They don't care much for rules here, either. You can mind your own business, with no unwelcome intrusion into your affairs by her government.
I'm talking about Belize….and her northern shores in Corozal in particular.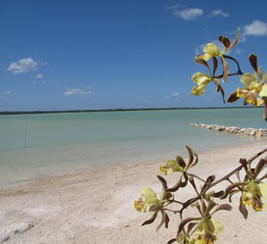 Orchid Bay is a real estate development here, tucked along the shore of Chetumal Bay.
Relax…you're amongst friends here
The picturesque seaside fishing village of Corozal is minutes away. Here you'll find breakers, sea breezes, and fragrant canopies of poinciana trees adorning its central park.
Five years ago, when I first visited Orchid Bay, heavy machinery was cutting the development's roads. The complex system of underground drainage and services was taking shape. All utilities were going underground.
The developer had a grand vision to build a community. By community, he meant a real community…where there's always a friendly neighbor if you run out of sugar… or just want some company while you kick back in the waterfront clubhouse.
"New Urbanism" is the technical term for this school of architecture. It's seen as a rebellion against the sprawling suburbs that were built in the U.S. A "New Urbanist" community is designed to foster a sense of community. Central plazas and communal areas attract and keep neighbors together. Typically these are walkable communities…you won't need a car.
Orchid Bay is the most innovative resort community in tranquil, tropical northern Belize. True to her "New Urbanist" ideals, Orchid Bay promises to be a vibrant and exciting community—a close-knit neighborhood where old and new friends alike can gather for small talk and fun times.
Moving Ahead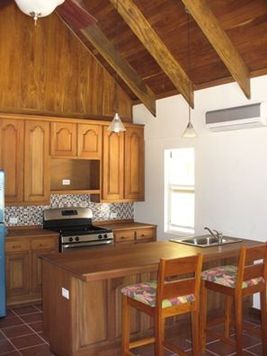 At Orchid Bay, the master plan calls for a mix of homes sites, casitas, and condos. Today, the project is real. That early vision I saw five years back is becoming a reality. The first residents will move into their beachfront casitas (22 out of 24 casitas have already sold)...five houses are under construction and the site for the first condo building is being cleared.
The new Black Orchid restaurant will open in September, serving snacks and mouthwatering meals to residents and guests.
A new beach is taking shape in front of the site for the new condos. This is in addition to the existing beach and dock.
Orchid Bay's hitting TV screens across the US, too. They feature in an upcoming episode of House Hunters International, due to be screened next month.
Your Own Beachfront Home for $169,000
Last November I told you about the casitas at Orchid Bay. Priced at $159,000, these little beachfront homes were a steal. Some of you even got in for less by taking advantage of the Pathfinder reader discount of $10,000. As you would expect, these homes sold like hot cakes. The entire phase sold out this spring. I doubt you'll get a bigger bang for your buck anywhere in the Caribbean.
Orchid Bay's casita neighborhood is anchored by a restaurant, swimming pool, and clubhouse.
Seeing them, I don't know why every developer doesn't plan to build a little neighborhood of affordable, turnkey, high-quality single-family homes in a highly desirable part of their project.
These casitas are nice enough that you can do almost anything with them…enjoy one as a vacation home, live in it full time, or rent it out to other vacationers or to people who want to be onsite while their Orchid Bay custom homes are being built.
Dan Prescher, Editor, International Living
Two of these little homes are now available, priced at $169,000. Even at today's price, these casitas are still a great buy. You can see the interior, with a Belizean hardwood interior, above.
Try Before You Buy
The best way to see if Orchid Bay…and one of these little casitas...is right for you, is to take a "chill weekend". These trips are subsidized by Orchid Bay, and are a perfect opportunity for you to experience Belize for yourself. The next chill weekend runs August 20th-22nd. Learn more about it here.
Ronan McMahon
---
---
Posted Under:
---
Sign up here for your free Pathfinder Alert e-letter, and we'll send you our $50,000 Report...showcasing seven real estate opportunities for $50,000.
We value your privacy.