Wednesday, February 27, 2013
Dear Reader,
February's top deals include four days in a Caribbean resort for $180… lots in a scenic lake region for only $25,000…and a condo in Salinas that could earn its keep.
Read on below to find out more.
Four Days, Five Stars & VIP Treatment
Think about it…four days in a 5-star Caribbean resort with a beach like this:
The resort features luxury amenities such as a championship golf course, spas, restaurants, cafes, bars, a gym and spa and that beautiful powder-sand beach. On this trip, you'll explore the area, meet other expats, sunbathe on the beach, enjoy cocktails under the stars – and check out the most exciting real estate opportunity in the area.
And your four dreamy days will only cost you $180 per person, which includes your accommodation and all your meals and drinks. Plus, you'll enjoy top-notch VIP treatment.
It's a short taster of what your new life overseas could be like…and the chance to find out how to make this your permanent vacation or retirement spot.
You can get more details here.
Nice Rental Income in a Fun Beach City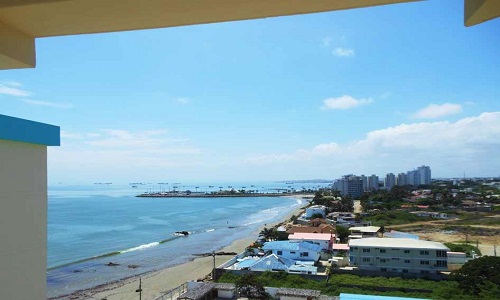 One owner earns 10% from his rental condo in this location
This resort city on Ecuador's Pacific coast gives you the best of both worlds. It's got the fun resort amenities you'd expect from a beach town (bars, restaurants, cafes, live music spots, boating and sport fishing). And it's also got more practical amenities – a big produce market, supermarkets, hardware stores, a movie theater, a mall, yacht clubs and beauty parlors.
A traditional vacation spot for locals, this resort city is increasingly popular with foreign tourists, snowbirds and retirees. Many want to rent a condo for a month or more when they visit. But it's hard to find a quality two-bedroom rental condo. Kit a unit out with nice furniture, throw in Wi-Fi and cable TV and charge an all-in monthly rate and you could make a nice profit.
One owner has rented his condo in this town for the last two years. He's averaging 80% occupancy and 10% rental yield. Needless to say, he's very happy with his return.
You can buy a similar unit in the same beachfront complex for $80,500. Furnish it for an additional $12,000, and it's ready for you to move in – or rent out.
Lake District Lots for only $25,000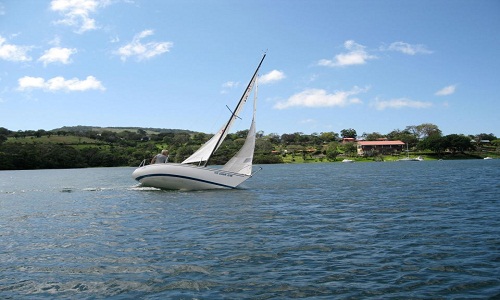 You'll love this affordable, laid-back lake region
This lake district is very easy to get to. It's a bewitching mix of lakes, mountains, forest and rivers. It's home to warm, sunny weather, welcoming expats and great food. It's a place where you can hike, horse ride, sail, fish, kayak or wind-surf. It's got a charmingly sleepy pace of life. You can kick back, relax and enjoy a fantastic quality of life.
Best of all, this lake region isn't well-known. That's good news for property buyers. Because it makes this lake location very, very affordable.
In fact, you can buy a lot in a lakeshore community for only $25,000. But you need to join our real estate VIP club to access this deal.
Find out how you can become a member of this VIP club here. You need to act now.
Remember, only two lots are available. Once they're gone, they're gone.
So, three great choices. Four days in the sun and a hot real estate opportunity…rental income on Ecuador's Pacific coast…or lots in a lakeshore community for only $25,000. Don't take too long making your mind up, though. Deals like these won't hang around forever.
Margaret Summerfield
---
---
Posted Under:
arenal, salinas, lakeside lots, caribbean coast
---