Wednesday, April 27, 2011
Dear Reader,
April's best property deals include houses in a beachfront development from $115,000…half-acre ocean-view lots in an elite community for $100,000…and a city condo in Panama at a very attractive price.
Read on to discover these hot spots…places where your real estate dollar will stretch further, and buy you a slice of overseas opportunity.
An Exclusive Haven with an Unrivalled Setting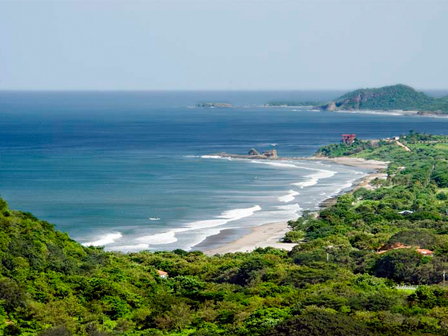 Rich in natural beauty, this location is home to an exclusive community
The setting is unrivalled…2700 acres of secluded forest, green valleys, rolling hills and sandy beaches on the stunning Pacific Riviera…and this community has more than three kilometers of coastline. Tucked away between rocky outcrops, you'll find five beaches…where you can enjoy the sun, sand and surf away from the crowds.
The recreational options here are almost limitless. Surfers dash across the sand towards the white-topped waves on one beach…while a couple snorkels in the calm waters of another. Riders weave their way through trails on horseback…a cheer rings out from the basketball court…and a duo in crisp tennis whites heads for a relaxing massage at the spa.
In the evenings, residents gather over cocktails in the clubhouse for a gourmet meal in the restaurant,while watching the fiery scarlet sun sink into the crashing waves below.
This exclusive haven is not mainstream or mass market. You won't see crowds of spring breakers, or wild nightlife here. It's not that type of place. Instead, this hideaway offers comfortable, quiet, private seclusion for discerning individuals.
You can buy a half-acre ocean-view home site in this community for $100,000…for now at least. Contact the developer today to find out more—and discover how you can get a free stay.
Distressed in Panama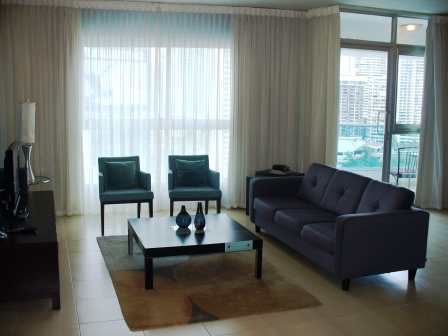 Central location, ocean view, and fully furnished…a fire sale in Panama
If Panama is in your sights as a retirement or relocation destination...or you simply want a bolt hole to escape the cold winters back home...then you should pay attention…
The real estate market in Panama is stagnant…faced with an over-supply and a shortage of buyers. But buying in Panama still makes sense if you plan on spending time here long-term—and you buy a fire sale property at the right price. To find out more…including details of a fire sale condo in a prime city location…click here.
A Unique Beachfront Setting with Ultra-Low Prices

Your beach home is much more affordable in this special getaway…
This place provides beachfront beauty and value in one attractive package. It offers natural splendor combined with huge upside potential…
You see, previously it was tough to get here. But now (thanks to a new bridge and highway) it's a breeze…and the area's about to get a stampede of tourists, retirees and property shoppers.
That's because this part of the coast is beautiful…a green quilt of lush forest, rich pastureland and mountains. Dense trees crown the hills, slopes and coastal cliffs. The deep blue ocean laps sandy beaches and hidden coves. Jaguar, anteaters and tapirs prowl the thick forests.
You can live naturally on Ecuador's north Pacific, eating fresh local produce, while escaping the hustle and bustle, pollution, and stress of modern life. And you can live comfortably on a low budget...
Property here costs less, too. In fact, a new 1800 square foot home, with three beds and three baths, in a small beachfront community costs just $115,000.
And it comes with developer financing…
Contact the developer here for a full information package.
That's the end of this month's round-up. If you'd like to snap up any of the properties on offer, don't delay…deals like these don't hang around forever.
Margaret Summerfield
---
---
You might also be interested in:
Discover The World's Best Kept Secret
Some Things are Worth the Wait
---
Posted Under:
ecuador, panama, nicaragua, appreciation potential, affordable, distressed
---
Sign up here for your free Pathfinder Alert e-letter, and we'll send you our $50,000 Report...showcasing seven real estate opportunities for $50,000.
We value your privacy.