Friday, August 31, 2012
Dear Reader,
August's best offers include low-priced beach lots in Brazil and a condo in a popular resort city for $90,000. Plus, an early-in opportunity in a Caribbean beach town–where you can take advantage of a nice discount and some very attractive payment terms.
Read on to find out more.
Beach Lots in Brazil for $36,000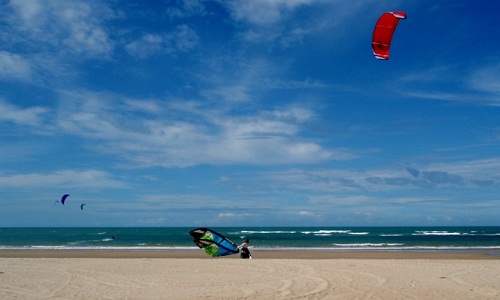 You can buy a lot steps from this beach for only $36,000
You might think that a beach home in Brazil would cost a small fortune. But you can buy a lot in this beachfront community for only $36,000. And a budget of $150,000 will buy the lot and build a 1600-square-foot house with nice finishes. That's a great price for a beach house anywhere- and a real bargain for a beach home in Brazil.
The community is already up and running. The infrastructure is in, including a social area and swimming pool. Spacious homes dot the landscaped grounds. Best of all, the community sits alongside a beautiful white-sand beach.
This isn't a remote outpost either. This community is close to a village with restaurants, cafes and luxury hotels. It's only 30 minutes from a major city with big-city amenities and an international airport. But it's a world away from the big-city hustle and bustle. It's a little hideaway where you can kick back, relax and enjoy a tropical beach lifestyle.
You can get a full information package here.
Hurry, Hurry…This Won't Last Long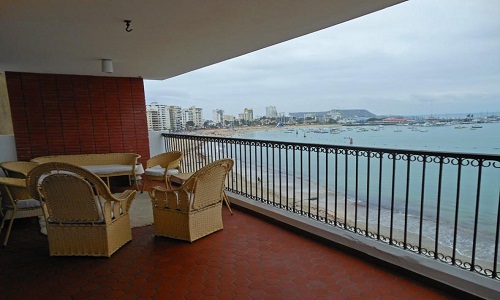 You can relax on your beachfront balcony…
This condo is close to shopping, cafes, restaurants – and the beach. It's got more than 1500 square feet of living space. It feels very private: there's only one condo per floor in this building. The large terrace is the perfect spot for enjoying beach and ocean views while you dine or relax in your hammock.
It's just come onto the market and it's priced at only $90,000. That's an excellent price for a condo this size, with those views, in this location. It's move-in ready but you may want to make some cosmetic changes.
You can get more details here.
The Caribbean Beach Town of the Future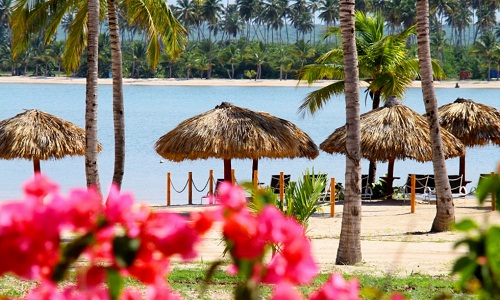 Golf, tennis, sailing, horse riding, swimming…all inside this Caribbean community
This place will have it all: A golf course, beach clubs, equestrian center, 200-slip marina, a commercial center, a hospital, restaurants, bars and cafes. In short, residents will enjoy an upscale country club lifestyle. And right now, you don't have to pay upscale country club prices to buy here.
That's because this is an early-in deal. This place is just getting started. The first luxury hotel is due to open in December and the hospital should open in the next six months. The first nine holes of the golf course are heading for completion.
The developer is strong. He's hugely successful in the resort tourism business. And we've already seen him deliver a high-end residential community in Mexico, with first-class infrastructure and amenities. Prices started to rise in that community as soon as the golf course was ready for play.
We're watching a similar story unfold here.
Right now, you can snap up a piece of this Caribbean paradise for less than $70,000. But only if you're a member of Real Estate Trend Alert (RETA). Find out how you can become a member here.
That's three super deals. But you should act quickly if you're interested. There's only one beach lot in Brazil for $36,000. At that price, the condo in Ecuador won't stay on the market long. And the discount and special payment terms only apply to a limited number of units in the Caribbean beach town of the future. So if you're interested in any of these offers, don't delay -contact the real estate agents and developer today.
Margaret Summerfield
---
---
Posted Under:
ecuador, beachfront, brazil, beach, caribbean
---
Sign up here for your free Pathfinder Alert e-letter, and we'll send you our $50,000 Report...showcasing seven real estate opportunities for $50,000.
We value your privacy.