Wednesday, May 02, 2012
Dear Reader,
April's best deals include beach condos with bargain price tags…a big chunk of land with amazing mountain, lake and volcano views…and rentable condos in a location that's a bargain compared to its better-known neighbor.
Read on below to find out more.
Bargain Beach Condos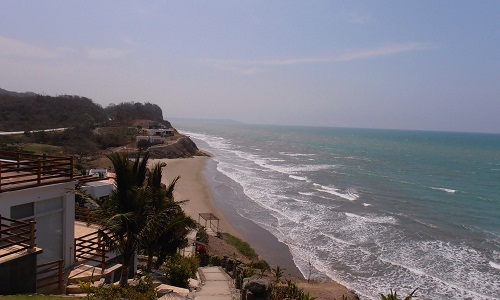 You can own a condo here from $85,600
These beach condos are a no-brainer. They're set on low cliffs overlooking the Pacific. They're spacious, with an open-plan layout. They all feature ocean views, even on the ground floor. And they're a short 4-5 minute walk down to the soft-sand beach.
The condos are in a small community on a section of coast that's poised for major growth. A new road is opening it up to both tourists and second home buyers. A trend of rising prices has already started.
Eighteen months ago you could buy an oceanfront home here for $115,000. Today, the two remaining homes are ocean-view and they're priced at $134,600.
I expect these condos will sell fast. There simply isn't anything else like them for sale along this coast right now. In fact, you'll find them hard to beat anywhere in Latin America.
The start price for a 915 square foot condo is $85,600. Only 14 remain for sale. If you're interested, contact the developer here today for a full information package.
Back to Nature with Impressive Views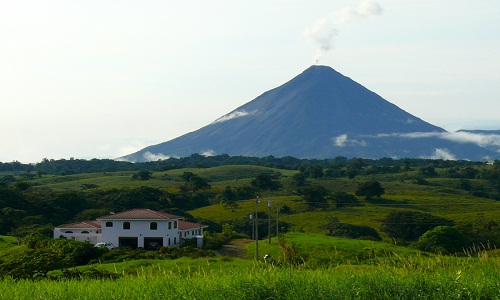 Who wouldn't want to wake up to views like this?
This little slice of rural paradise is fast becoming a hot spot for retirees and second home buyers. And this property fits with a growing trend…a desire for space and privacy…and the ability to grow your own produce.
In this close-knit community, owners are already growing more than 40 different types of fruit, and 25 different vegetables. They have a chicken farm for eggs and goats for milk. They also have a reforestation program, with more than 9,000 trees already planted. Best of all, there's abundant water and the mild climate means you won't need heat or air conditioning.
This is already a community with 14 finished homes and six more houses in the pipeline.
The community is just over 6 miles from the closest town, where you'll find restaurants, cafes, stores, banks, a gas station and supermarket. And the expats here are a friendly, laid-back bunch who get together regularly.
Our featured land parcel is an impressive 8.25 acres, with amazing views of mountains, forests, lakes and volcanoes. It's priced at $195,000. That's only $23,636 per acre. Try finding land at that price -with those views - in this area today, and you'll see what good value it is.
Contact the real estate agent today to find out more.
An Up and Coming Neighborhood with Strong Rental Demand

A booming city with great rental potential…
This place is beautiful. There are hundreds of miles of white sand beaches. Little fishing villages and kite surfing outposts dot the coast. More than three million people vacationed here last year.
But this isn't just a domestic tourist hot spot. Its strategic location close to Europe and the U.S. makes it a thriving logistics hub. And, with the help of a tax-free zone nearby, it's becoming the perfect place for export-focused manufacturers to locate.
There's oil offshore. A massive port expansion is underway. More small businesses are opening by the day. Major corporations are setting up regional operations here which will bring more executives relocating here.
And these executives need somewhere to stay. But it's very difficult to find a quality rental. And that means opportunity for you.
With this deal, you'll pay significantly less for a condo than you would just a few short minutes down the street. And rental demand is high. You could generate 8.5% in rental yield. Find out more here.
These are three very different but very tempting opportunities. So tempting that you should contact the real estate developer or agent today to grab one for yourself – before someone beats you to it.
Margaret Summerfield
---
---
Posted Under:
beachfront, appreciation potential, opportunities, beach condo, real estate opportunities, lake
---