Wednesday, May 18, 2011
Dear Reader,
"A picture is worth a thousand words???. That phrase is very true. It's not always easy to describe an overseas location in words…or what a property looks like. It's even harder to convey the transformation of an area… "before and after??? photos can do a much better job.
So take a look at the photos below. The first shows this city location in 1985: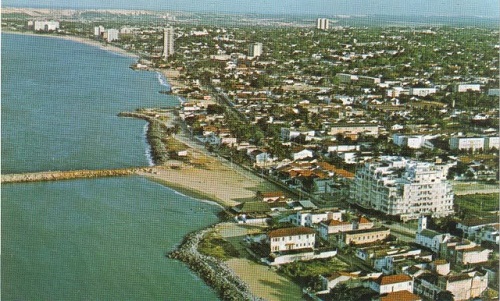 Now, fast forward to the same location today, and we have the picture below. Already you can see a major transformation: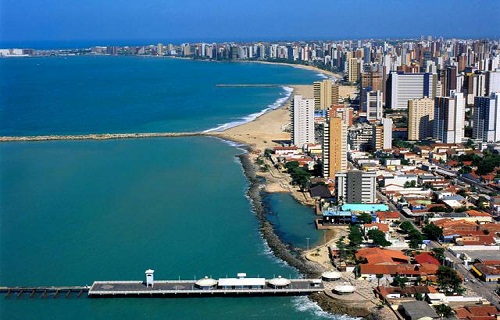 The neighborhood in the foreground, with the pier, is Iracema. It's managed to keep many of its single family homes, unlike other locations in the city. That's because Iracema's stretch of beach didn't have a boardwalk.
The city skyline that you can see in the background, with lots of high rises, has a boardwalk, and that boardwalk fostered high-end development in that area. The boardwalk is the place that everyone wants a piece of…to hang out, socialize, have dinner….and to live in a shiny new condo. But as you can see from the photo, that boardwalk is built out. There are no developable lots left.
But now Iracema has its own boardwalk, which was completed last month. This new boardwalk will be the location for South America's largest aquarium (they have already cleared the ground for it). Chic restaurants and art galleries will replace the current shabby bars and cafes in the boardwalk area. Iracema is already home to the city's cultural center with museums, cinemas, theater, library and art galleries …and with the new boardwalk this will become the hot spot for socializing…enjoying dinner…and owning or renting a condo.
This new boardwalk, and the aquarium, will transform Iracema. The artist's sketch below shows the Iracema of the future, with the aquarium finished: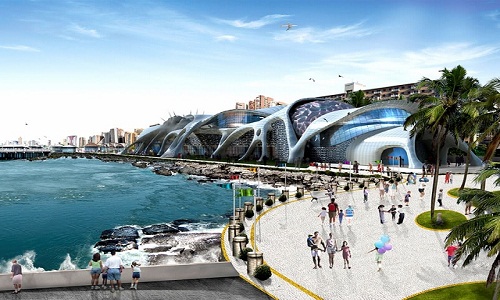 Thing is, that future Iracema is almost here. The aquarium's completion date is late 2013/early 2014…and the boardwalk's already done. But you can still take advantage of Iracema's low prices today. Here's how.
We've located a project of new condos, positioned to take full advantage of this "path of progress??? development in Iracema. They're a block from the cultural center, close to the new aquarium, and move-in ready. You have a choice of one-bed or two-bed units. The one-beds make perfect short-term rentals and the two-beds suit long-term rental.
Pricing starts from $117,910. But you don't have to pay the full purchase price immediately. Instead, you pay 40% down…with the rest spread over 80 monthly payments. And, with construction complete, you can start renting the units out immediately, to generate income.
Contact Daniel and Hanna Neves, local brokers we work with, here for a full information pack. Daniel and Hanna can give you details on potential rental rates…property management fees…and unit prices and sizes.
Here's the bottom line. Prices in Iracema today are around 60% of prices on the city's "old??? boardwalk. But in three years you won't have a gap between the "old??? and "new??? boardwalks. They already meet, seamlessly…and prices in Iracema should rise in line with those on the "old??? boardwalk.
The time to act is now…before that artist's sketch is replaced by a photo…and the Iracema of the future becomes the Iracema of today.
Margaret Summerfield
---
---
Posted Under:
beachfront, brazil, real estate opportunities
---
Sign up here for your free Pathfinder Alert e-letter, and we'll send you our $50,000 Report...showcasing seven real estate opportunities for $50,000.
We value your privacy.