Friday, April 23, 2010
Dear Reader,
Think owning a second home in Costa Rica is outside your price range? Think again. How about a 1.5 acre lot in a blue chip, established community, for $299 per month? The views from this community are amazing...and the breezes are always fresh.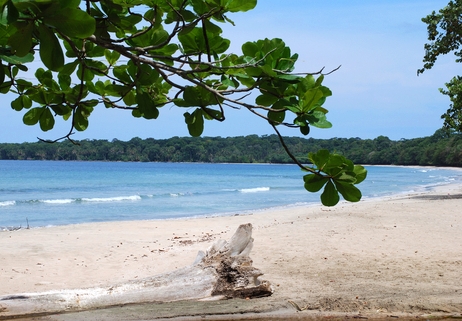 More American retirees live in Costa Rica than in any other country in Central America. There is political, economic and banking stability. The scenery is stunning—and a lot of it is protected. You can live comfortably on $1,500 per month. Healthcare is excellent and private medical insurance can cost as little as $80 per month. The people are happy and well educated. Life expectancy is higher than in the US.
If you have had sticker shock when shopping for real estate in Costa Rica, you have been shopping in the wrong place. How about a $40,000 lot in a quality gated community? You could build a 1400 square-foot house on this lot for $100,000. With developer financing you can buy this lot with a modest down payment and monthly payments of only $299.
Request your full information pack now.
In the early 1980s, International Living recommended buying real estate in northern Costa Rica. This part of Costa Rica caught on...and became the No. 1 destination among foreign retirees and investors. During the 1990s, the market boomed. Prices for beachfront property along the Pacific coast increased 6-, 8-, 10-fold, and more. Today you could pay up to $600,000 for a half-acre ocean view lot.
Thing is, there are areas of Costa Rica that haven't yet caught on.
Yes, Costa Rica has a Caribbean coast.
The drive from San José (Costa Rica's capital city) to the Caribbean coast is through some of the most inspiring scenery you'll ever see. The coastline is the stuff of postcards. The sand is white and the water is clear. Back from the coast, you have the Talamanca Mountains. You get magnificent views of the Caribbean and the surrounding mountains and valleys. The breeze is fresh and the wildlife abundant--70% of the coast is protected. Yet, you are only two hours from San José with its international airport and direct connections to the US.
This is Limón...known as Costa Rica's forgotten province. Limón was forgotten when the United Fruit Company pulled out in the 1960s. Now is the time to buy here...before the world remembers!
The best real estate buy in this area is in an established gated community in the Talamanca Mountains overlooking this coast. This is the gold standard community in the area: Grand View Estates.
Grand View Estates is located just 1.5 hours east of San José. And it's only thirty minutes from the beautiful white sand beaches and the sparkling waters of the Caribbean. Since the airport is only two hours from Miami, you can arrive on site in just over half a day from Florida.
Unlike the Pacific Coast, the Costa Rican Caribbean enjoys year-round rainfall without a dry season. So instead of the parched, dusty environment found in some areas, you'll find lush green tropical forests, tumbling rivers, and abundant tropical wildlife.

The nearby city of Limón is home to 75,000 people, 40% of whom speak English. It's equipped with up-to-date supermarkets, excellent small specialty stores, and a modern hospital.
Just south of Limón, the coastal towns of Cahuita and Puerto Viejo have become popular European tourist destinations, and enjoy a number of excellent European restaurants. Puerto Viejo also boasts world-class surfing, while nearby Punta Uva ranks as one of the top 10 beaches in the world, according to Outside magazine.
Grand View Estates is a 640-acre project. You get magnificent views of the Caribbean and the surrounding mountains and valleys. The 1,300-foot elevation allows for fresh ocean breezes. The site is diverse, with virgin rainforest, five rivers, two waterfalls, and gently rolling hills. The wildlife is abundant, with hundreds of bird and animal species.
Nearby, more adventures of the tropics await you. You can enjoy a quiet nature hike, a volcano tour, or perhaps a visit to an indigenous village. Or maybe kayaking and white-water rafting are more your style. And with the Caribbean nearby, don't forget sport fishing, dolphin-watching, or snorkeling and scuba diving. No matter what kind of healthy, outdoor lifestyle you'd like to lead in Costa Rica, Grand View Estates delivers it to your doorstep.
Grand View Estates has optimized the project's design to offer large properties that offer privacy, while taking advantage of spectacular views of the Caribbean, valleys, and mountains. Lots range from one to five acres, assuring plenty of room to stretch out.

Best of all, with the special financing terms you can buy a 1.5 acre lot here with monthly payments of $299 plus a down-payment when you sign.
Request an information pack now.
Here's how the numbers play out. $40,000 buys you a 1.5 acre lot. You can buy this lot with $14,000 (35%) down. The balance of $26,000 can be financed over ten years. You pay no interest for the first two years, and make monthly payments of $216. At the end of two years, you can repay the outstanding sum ($20,816) or alternatively you can finance this amount for eight years at 8.5%.
That's a monthly payment of $299.
If you thought you couldn't afford to retire or buy a second home in Costa Rica, now is the time to think again. Request an information pack today.
Ronan McMahon
P.S. This offer is only valid through the end of May. I strongly urge you to request an information pack today.
---
---
Posted Under:
costa rica, appreciation potential, developer financing
---
Sign up here for your free Pathfinder Alert e-letter, and we'll send you our $50,000 Report...showcasing seven real estate opportunities for $50,000.
We value your privacy.