Sunday, December 27, 2009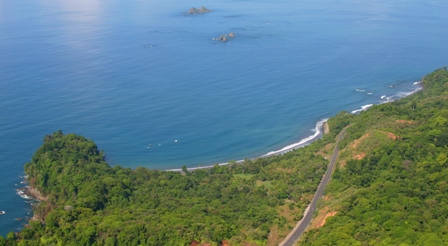 Costa Rica's Southern Zone is now more accessible than ever, with the upgraded coastal road..and a free chill weekend
Dear Reader,
Today's Twelve Days of Christmas giveaway is from the developer of Pacific Lots in Costa Rica's Southern Zone. It's an area that Pathfinder is bullish on. Property prices stayed low because it's been difficult to get to. Now, the coastal road resurfacing is almost finished, and plans are afoot for a new international airport. As soon as word gets out that the area is now quickly and comfortably accessible, we expect property prices to rise.
The giveaway is a free chill weekend for a couple--a $500 value. All you have to do is get to San Jose, and the developer takes over from there, giving you a four-day and three-night chill weekend, including transfers, accommodation, and meals. It's a perfect opportunity to explore the jaw-dropping scenery of the Southern Zone...investigate the Pacific Lots development...and enjoy a mini-vacation.
All inquiries received from this mailing will go into a prize draw, which will take place on December 31st, 2009. Click here to inquire now, and get a chance to win...or read below on why the Southern Zone should be on your radar.
Ronan McMahon
Cashing in on Costa Rica's Next Boom Zone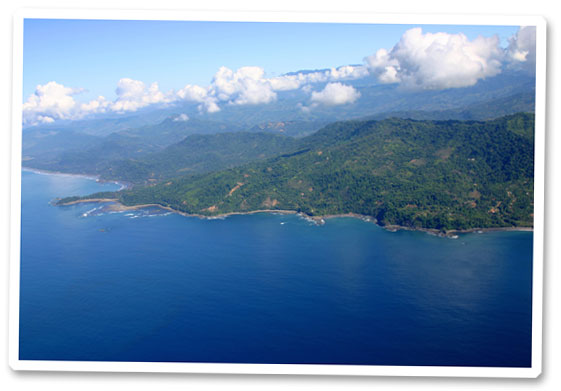 Dear Reader,
Some of the most amazing scenery in Costa Rica is in the southern zone, in an area that runs south of Quepos to the border with Panama. Landscapes here are dramatic--panoramic ocean-views... lush tropical rainforest ...and sheer jungle-clad slopes, rising sharply away from pristine stretches of sandy beaches.
While vacationers and retirees were flocking to the resort towns and beaches along Costa Rica's northern Pacific coast, precipitating the country's first real estate boom, the mist-shrouded mountains, cascading rivers, and vast pristine forests of the southern zone remained largely a secret shared by intrepid adventure-tourists, a small international community of expats, and the local Costa Ricans.
In a country with an established real estate market like Costa Rica, this sounds like just the type of place that would attract a lot of fervent investors. But it remains under the radar in terms of property development because it's hard to get to.
Infrastructure upgrades are on the way...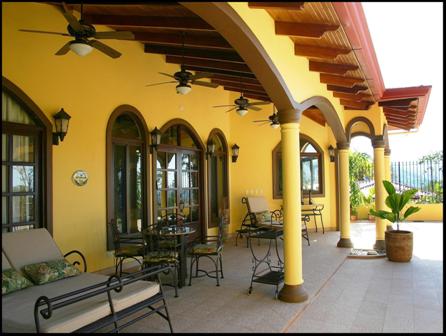 The Costanera Highway was unpaved between Quepos and Dominical and the airports are small, local affairs. The airport in Palmar Sur is a one-woman show--she issues tickets, checks baggage, and answers queries, all while you sit on a wooden bench overlooking the small strip, alongside your other co-passengers...all 11 of them. No duty-free or airport food here.
But these are exactly the kinds of conditions to look for when scouting for a good real estate opportunity.
Costa Rica's President Óscar Arias Sánchez recently kick-started the final stage of the paving of the Costanera highway. Completion is scheduled for early 2010. The trip from Quepos to Dominical will be cut from 90 minutes to 25 minutes.
Travel will be made convenient with not only the road improvements, but plans to construct an international airport in Palmar Norte, due to begin next year and to be completed in 2012. Funds have already been allocated by the government, who are currently soliciting private partners to construct the terminal, just as they did when they built the international airport in Liberia.
There is also a new 85,000-square-foot hospital in Puntarenas, which opened in April 2008.
A cosmopolitan edge to this pristine wonderland
There is more land preserved in national parks and reserves in this region than any other in Costa Rica. Ballena National Marine Park is a hotspot for humpback whales; Corcovado is awesome in itself, reputedly one of the largest areas of primary rainforest left in the Americas, and home to numerous endangered plant and animal species.  Beaches are mostly deserted.  Playa Uvita was my favourite...miles of sand beach, nobody around, and yet this is one of the top beaches in Costa Rica.
Pacific Lots is located near the town of Ojochal in the heart of the country's southern zone. This secluded spot is where emerald-green hillsides slope down to deserted beaches...where cloud-ringed mountains tower behind ...and the afternoon sun glimmering through the lush vegetation creates a magical show of light and shadow...
Don't think for a moment, though, that your early-in opportunity in this still-emerging area of Costa Rica means you'll be roughing it.
Pacific Lots is a mature development, with over 100 homes already constructed, and it's fully serviced with roads, water, electricity, satellite TV, Internet, and a modern communications system.
The nearby village of Ojochal has plenty of restaurants--Swiss, French, German, American, Italian... you can buy bread fresh from the oven...a cozy eatery serves wood-fired pizzas...a deli in town stocks imported cheeses, wines, and other culinary treats.
It feels quite cosmopolitan for such an out of the way place. And if you're an outdoor enthusiast or a nature lover, you will love the unspoiled, lush landscape, and pristine beaches.
Property at surprisingly affordable prices...for now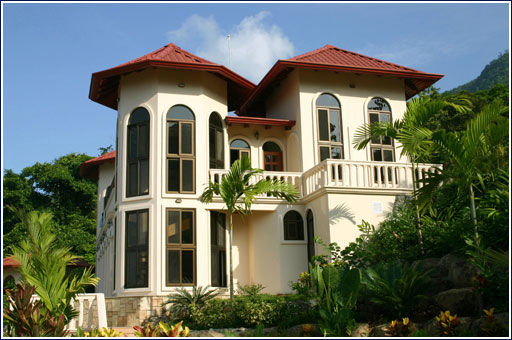 What will really take your breath away, though, is how extremely affordable the majestic views at Pacific Lots are.
For as little as $40,000, you can purchase a home site, with superb mountain views...or a lot with both mountain and ocean views starting at $100,000.
Pacific Lots also offers top-quality custom homebuilding for only $90 per square-foot...meaning you could build a 2,000-square-foot dream home for $180,000...on a lot with a to-die-for mountain view... for $220,000 in total.
If you wait to buy here, the early-in deals will be gone. It's inevitable that values will rise dramatically once the infrastructure opens this coastline up.
Since there are no requirements to build immediately when you purchase here, Pacific Lots makes good sense as an investment, too. You can buy-in low now, then sit back and watch as demand drives property prices up in the southern zone.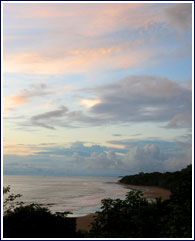 Discovery Tour
Pacific Lots offers a discovery tour program. This is a four day trip showcasing not just their development, but the area in general, and presents the perfect opportunity to check out the lots, the beaches, and the small towns close by. The tour costs $250 pp.
The tours are run over four days, and three nights, and include airport transfers, full property tours, and meals. If you purchase a property during your stay, the developer also reimburses $1000 towards your airfare costs.
The developer is offering a free tour for a couple to one reader (a $500 value). If you register your interest by clicking here, your name will be placed in a draw that takes place on December 31st, 2009.
And you don't need to worry about being pressured into buying: no sales pitch or presentation will be made at any time during your stay-- because the property sells itself. When you see the beauty of the area, the magnificent views, the infrastructure provided to each lot, and the exceptional value, you'll understand why.
Margaret Summerfield
---
---
You might also be interested in:
Chill in Costa Rica's Southern Zone
Caldera Highway Opens Up Costa Rica's Pacific Coast
---
Posted Under:
---
Sign up here for your free Pathfinder Alert e-letter, and we'll send you our $50,000 Report...showcasing seven real estate opportunities for $50,000.
We value your privacy.