Wednesday, December 19, 2012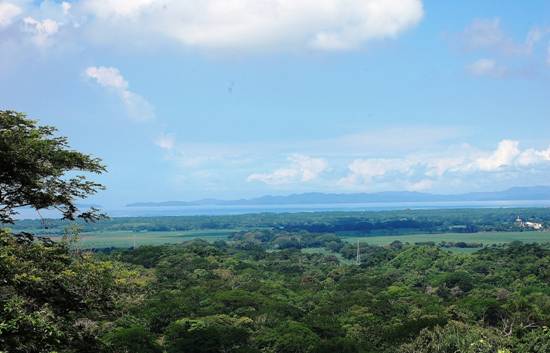 In Colinas de Miramar, you'll enjoy country living close to the beach and city
Dear Reader,
"I can't believe the difference this new road has made" Johnny commented. "We're in a quiet country setting close to the beach. But now we're only an hour from the big city. It's the best of both worlds".
Johnny is the sales director of Colinas de Miramar, a country community in Costa Rica. The new road we're driving on is the Caldera Highway, which opened in 2010. Before it opened, driving to Colinas from San Jose (Costa Rica's capital city) took two hours or more. Today, you can do the same trip in just over an hour.
That places Colinas just over an hour from shopping malls, big supermarkets, modern hospitals and entertainment.
Thing is, even with the new road, you might not visit the city that often. Because there's plenty to keep you occupied and entertained on your doorstep.
Colinas is set in the hills overlooking the Gulf of Nicoya. It's a short 15-minute drive to the closest beach. In fact, you're close to lots of surf beaches and swimming beaches. A short ferry ride across the bay takes you to the Nicoya peninsula with its stunning, secluded beaches, favored by movie stars and fashion models.
The Costa Rican Yacht club, founded in 1955, is a 20-minute drive from Colinas.
If you're into hiking or bird-watching, there are national parks, a wildlife refuge and a cloud forest reserve close by. And some fun adventure sports - rappelling, zip lining and para-sailing.
Five minutes from Colinas, the village of Miramar is incredibly pretty. Its central point is a clean little plaza with mom'n'pop stores, small restaurants and cafes, a butcher's shop and bakery, banks and hardware stores. If I lived in Colinas, I'd enjoy coming to Miramar for a spot of lunch or shopping.
High in the hills above Miramar there's an amazing mirador (look-out point). From this elevated setting you get panoramic views of the bay, the mountains and the forest. It's an amazing place for an alfresco lunch while you take in the view. The stable nearby offers horseback riding tours through the trails in the mountains.
Colinas de Miramar is set in 647 acres of hills, streams and centuries-old trees. Many of the lots in the community have wide ocean views out over the Gulf of Nicoya. It's a master-planned community. Plans call for a community center, swimming pool, tennis and squash courts and a gym.
Road construction is complete in the first phase. The water is in and the electricity is underway. And the first model home is finished.
Home lots in this community are large, averaging 1.25 acres. That's plenty of room to spread out in. You won't feel hemmed in by neighbors. There isn't a build requirement. If you want to build your retirement or vacation home, construction costs run around $80 per square foot. Or you can buy a lot and home package from the developer.
Colinas is still an early-in community and its prices reflect that. Mountain-view lots start from $50,000. Ocean-view lots start from $99,000.
Pathfinder readers get a discount of 10% until February 28, 2013. So you can buy a 1.25-acre mountain view lot for $45,000, or get ocean views for $89,100.
Plus, you can take advantage of developer financing. You pay a third of the price down, and can finance the balance over two years, interest-free.
This is an early-in opportunity. Prices won't stay this low here for too long. If you want to get the best lot…at the best price…now is the time to act.
You can contact Johnny at Colinas de Miramar here.
Margaret Summerfield
---
---
Posted Under:
costa rica, developer financing, lots
---