Sunday, April 17, 2011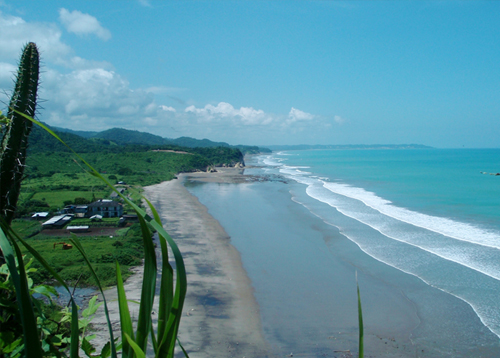 We've pinpointed Ecuador's nicest piece of coast--with the best upside potential
Dear Reader,
When you have 1400 miles of coastline...and an abundance of affordably-priced beach property...it might seem hard to choose the perfect spot for a second home. But we have pinpointed one location on Ecuador's Pacific coast that offers natural beauty, combined with huge upside potential.
It's a place where right now you can buy an 1800 square foot home in a beachfront community for $115,000...
And it's about to get a stampede of tourists and property shoppers.
Ecuador has the best-value, lowest-priced beach and ocean-view property out of all the countries on our beat. New, upscale condos, right on the sand, run around $1000 a square meter. That's $100,000 for a new 100 square meter (1071 square feet) condo on the country's southern Pacific coast. That's around half what you'd pay for a similar condo in Panama, Nicaragua or Costa Rica.
Ecuador's north Pacific coast is even lower-priced. That's because it was tough getting here. But a three-part infrastructure plan is opening this coast up.
The Best-laid Plans
The first part of the plan involves uniting almost the entire Pacific coast with a new, modern highway. The northern Pacific coastal road benefits from this plan. Work is still underway: widening and re-surfacing miles of road, to make it easy and comfortable to drive. (You can see all the locations I mention in this map here.)
To unite the northern and southern coasts, they needed a bridge. This is the second part of the plan. Ecuador's president said that the bridge was the most significant infrastructure in the country, essential for opening the north Pacific up to both tourism and business.
Before the bridge was constructed, you could fly from Ecuador's capital, Quito, to the coastal city of Manta. But driving to the north Pacific meant getting a ferry to cross the bay at Bahia. If you timed it right, it didn't add much to your journey. But on public holidays or at low tide, you could wait 4-5 hours in line to catch the car ferry.
The all-new Bahia Bridge opened last November. It makes driving north from Manta quick, easy and comfortable. In fact, you won't even notice the bridge...I did, but only because I'd traveled this route so many times, and seen the bridge under construction, and was excited to see it finished.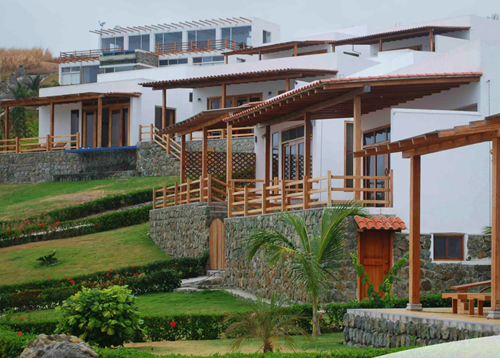 You can own a home here from $115,000
The final part of the infrastructure plan is a new road from Quito to Pedernales. Until this year, locals from Quito who wanted to go to the beach at the weekend or for vacation went to Atacames--a busy, hectic beach town that's around six hours drive from Quito.
But a new road to Pedernales (a town on the north Pacific) opened in January, making Pedernales the closest coast and beach area to Quito. The drive time is only three and a half hours. Already, more locals from Quito...and foreign tourists who land in Quito...are traveling to the north Pacific...and planning on buying property here.
That's because the north Pacific...between the towns of Canoa and Pedernales...is the nicest coastline in Ecuador.
The Nicest Piece of Coast in Ecuador
This strip of coast doesn't have all-inclusive or chain hotels, mega-resorts, or high-rises lining the beach. You won't find rows of condos lining the sand. But you can buy a spacious home in a beachfront community from $115,000...with developer financing.
This is my favorite stretch of coast in Ecuador, without question. Both for its future potential, as well as its natural beauty.
Trees packed tightly together crown the hills, slopes and coastal cliffs. Clear blue water washes up on curved sandy inlets and ribbons of pristine beaches. Jaguar, anteaters and tapirs prowl the thick forests. Toucans with rainbow bills and gemstone-bright hummingbirds fly through the canopy. Offshore, the rich ocean provides breeding grounds for whales and a livelihood for local fishermen.
As the sun rises over the emerald hills, small roadside restaurants open up. Horses, saddled up and ready to go, wait patiently under shade trees. Small vans travel along the coast, piled high with eggs, vegetables and bananas. You can live naturally on Ecuador's north Pacific, eating fresh local produce, away from the hustle and bustle, pollution, and stress of modern life. And you can live comfortably on a low budget...even hiring someone to help with the housework and daily chores...for $1500 a month.
A Beachfront Community with Homes from $115,000
Only a handful of developments dot this north Pacific coast, and only two are worth considering. One of those is Jama Campay. It's right in the center of the nicest stretch of coast. Backed by steep forested hills, the project's elevated setting gazes out over the waves breaking on the shore to the deep-blue ocean beyond. The rocky coastline drops onto a soft sandy beach. The homes in Jama Campay sit on the low cliffs, with panoramic views stretching along the horizon. Warm breezes keep the tropical afternoons comfortable.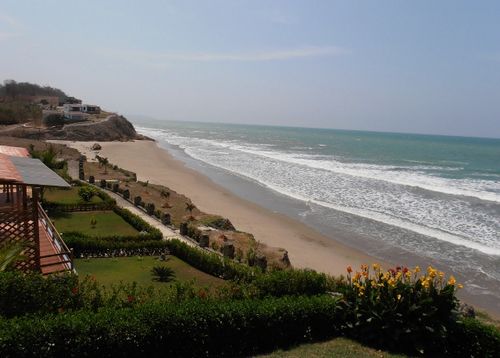 A view of the development: homes now dot the low hill in the top left
The homes are generously-sized, at over 1800 square feet, and have three beds and three baths. The open plan kitchen and living space faces the ocean. Second line homes start at $115,000. You still get great views from here, and less than a minute's walk brings you down onto the beach...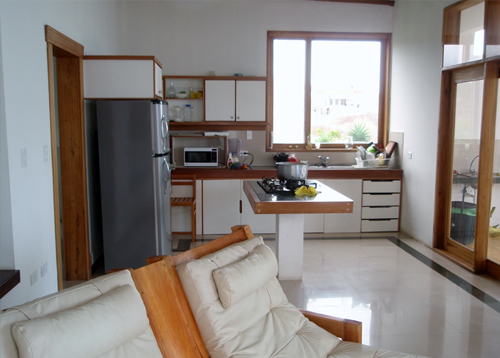 Inside, the open-plan homes feel spacious
Completed homes have already sold to wealthy families from Quito. With a chronic shortage of accommodation (hotels or condos or houses) in the area, these homes rent for $150-$200 per night to the high-end Quito market. As demand grows from locals and tourists, this accommodation shortage will get worse. Your new home could generate a healthy income while you're not there...and there's plenty of scope for appreciation.
Come and Stay
The developer, Francisco del Castillo, is standing by to send you a full information pack. He will also help you visit Jama Campay. You can come and spend a couple of nights in one of the finished homes...check out the little beach towns close by...see the potential with your own eyes...and find out if this place is the sweet spot for your second home. Contact Francisco here to find out more.
Margaret Summerfield
---
---
Posted Under:
---
Sign up here for your free Pathfinder Alert e-letter, and we'll send you our $50,000 Report...showcasing seven real estate opportunities for $50,000.
We value your privacy.