Sunday, March 25, 2012
Dear Reader,
It's very simple. Four days in a Caribbean resort for $180. And this Caribbean is stunning. Here's what this coast looks like:
That $180 covers your accommodation in a five-star resort, all-inclusive, plus your transfer from the airport. You'll get VIP treatment. All you have to do is book your flight.
Then you can sit back, soak up the sun, and try out this Caribbean lifestyle for size, to see if it fits.
The resort's amenities include a 27-hole golf course, cafes, restaurants, bars, and (of course) a long stretch of white-sand beach.
At $180 for four days, it's a steal, right?
But that's just for starters...
You see, on this trip, you'll also get the inside line on an amazing deal.
A deal that's so good your fellow readers are already snapping it up - buying homes like this: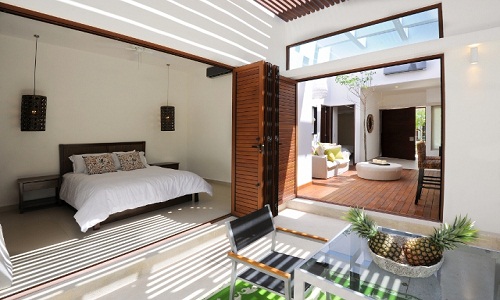 And paying as little as $999 a month to own here, thanks to developer financing.
And there's so much more to this place. For a start, it's quick, easy and affordable to get to. It's just 80 minutes from Cancun's international airport.
It's on Mexico's spectacular Riviera Maya coast...with warm turquoise seas, baby-soft sand...and a Technicolor coral reef offshore: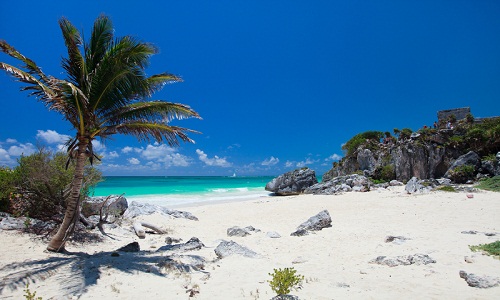 Close by, you can sip organic coffee... enjoy gourmet dining...or dance the night away in hip little beach towns.
The icing on the cake: this place isn't just a pretty face. There's an investment angle.
This location already attracts well-heeled tourists. And the Mexican government plans to triple the number of tourists by 2025. This area already has strict planning laws. It's also got a shortage of developable land, with the Caribbean Sea on one side and more than two million acres of protected land along the coast.
It's a classic "high demand, limited inventory" story. The kind you see on popular Caribbean islands, where property prices skyrocket because there simply isn't enough land to go round.
You can see the potential unfolding already. This is the developer's second project in the resort. Your fellow readers bought condos in his first project for $199,000 in 2009. Only ten months later, similar units were selling for $244,000.
So, this is a perfect slice of paradise, where you can profit. And it's the perfect spot for a second home. Now, I could write pages and pages on this place, giving you every single detail. But there's a much easier way for you to get the real skinny -and a personal take on this place for yourself.
Join your fellow readers on a special Pathfinder weekend this May 10th-13th, 2012. Over four days, you'll explore this beautiful location, check out the amenities, and see the potential with your own eyes.
And you'll swim in the turquoise seas, relax on the powder sand beaches, and sip cocktails under the stars...
Four days for only $180, in a five-star Caribbean resort. Your chance to snap up a piece of this opportunity for yourself. No strings, no hard sell. What are you waiting for?
You can book your spot on the trip here.
Margaret Summerfield
P.S. Here's what a fellow reader had to say about his experience: "I had initially never considered Mexico as a real estate investment option, however I thought, 'why not go down and at least have a nice vacation'.... But when I arrived, I was blown away and surprised by Riviera Maya's beauty.... And really surprised by the quality of the development..... This is my second trip to Mexico and at the end of my stay, I decided to buy a condo."
---
---
You might also be interested in:
This Is Something You Should See for Yourself
---
Posted Under:
chill weekends, caribbean, resort
---
Sign up here for your free Pathfinder Alert e-letter, and we'll send you our $50,000 Report...showcasing seven real estate opportunities for $50,000.
We value your privacy.