Wednesday, November 02, 2011
Dear Reader,
The cream of October's deals include discounted lots in a little-known corner of Costa Rica that's slowly taking center stage; a bargain ocean-view re-sale on one of the most stunning coastlines in Latin America; and a condo in one of Ecuador's liveliest beach towns for $47,500.
Read on for the lowdown on three locations where your real estate dollar gets you a whole lot more.
Costa Rica - But Not as You Know It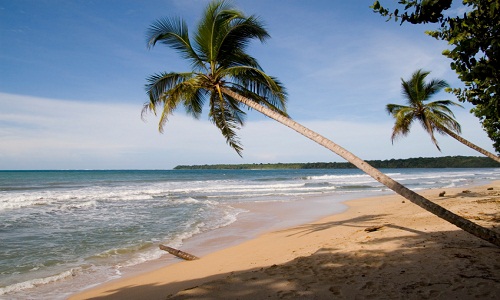 This corner of Costa Rica is home to the country's best beaches
This quiet corner of Costa Rica tends to stay out of the limelight. It's undeveloped, unexplored and ripe with potential. It rarely makes headlines. But it attracted a flurry of attention a few months back. That's not surprising. It's not every day a country signs a one billion dollar port development deal. It was the first of its kind for this location. In fact, it was the first of its kind in Costa Rica.
The port development deal should bring up to 10,000 jobs, and more development to this area (those workers will need restaurants, cafes, accommodation).
This corner of Costa Rica offers beautiful white sand beaches, virgin forest, and a unique Caribbean culture that's hard to resist. It's off the beaten track for now. But one successful community, with three phases already sold, just launched phase four. Pathfinder readers can take advantage of a 10% discount on lots, which cuts the start price to $58,525 for a whopping 1.34 acres.
For more details on this community, and this hidden corner of Costa Rica, contact the developer here.
Malibu…Without the Price Tag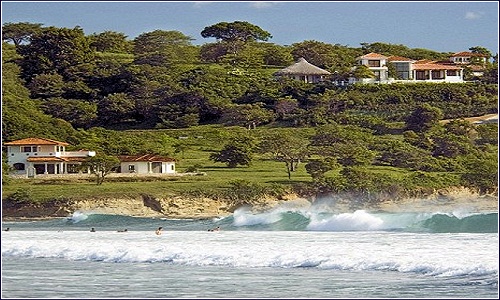 An established community -and a bargain re-sale
Nicaragua's South Pacific looks a lot like the coastline around Malibu. Soaring craggy cliffs drop sharply to meet sandy beaches that run for miles. Rolling waves rise to a peak before crashing on the shoreline. Inland, howler monkeys call to each other in thick forests and tiny birds with rainbow feathers flit across the treetops. It's stunning and unspoiled here. And it's also undervalued.
That's because foreign buyers, mostly from the US, drove this country's real estate market. With the slowdown in their home countries, and a distrust of Nicaragua's left-leaning president, buyers stopped coming. Some owners now need to sell to shore up finances back home. That means bargains.
Take this established community, with 75 completed homes and condos. The utilities are already in, along with the clubhouse, restaurant, equestrian center and tennis courts. It's spread over 2700 acres. It's got five beautiful beaches.
One owner needs to sell his lot. It's a third of an acre, and a short walk from the clubhouse, restaurant and beach. It's got a view of the ocean. He's listing it at $65,000 - and he's open to offers. Contact his broker here for a full information package and photos.
$47,500 Condo…Need I Say More?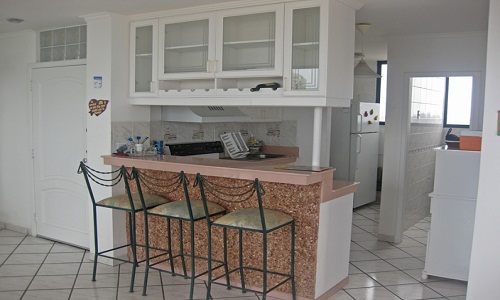 A $47,500 condo, close to the boardwalk…with $100 annual property tax
In this location, your real estate dollar goes a long way. You'll enjoy city amenities - medical facilities, malls, supermarkets, yacht clubs, clubs and restaurants - combined with low-cost living. Medical care and household help cost significantly less than they do back home. It's no wonder this country ranks as a retirement hot spot.
You'll slash your day to day living costs, too. Shopping at the local farmers market for fresh fish and produce will cut your weekly shopping bill. You'll spend a lot of time on the pretty city beach and boardwalk, which won't cost a cent…taking a morning jog or spending an afternoon relaxing on the soft sand.
And this centrally-located condo comes with a low price tag. Better yet, monthly condo fees average $50. The annual property tax comes in at less than $100. With 70 square meters (753 square feet) of living space, an open-plan layout, and an ocean view, it's on the market for $47,500. It's almost impossible to find properties of this standard in this location at this price these days. I'm sure this one won't stay on the market for long. If you're interested, contact the real estate agent here.
So, a mixed bag: Discounted lots in a tropical paradise…a bargain lot on a magnificent coast…and a great-value condo in a low-cost location. And they're all affordable, with upside potential. To snap up one of these opportunities, contact the real estate agent or developer today.
Margaret Summerfield
---
---
Posted Under:
ecuador, costa rica, beachfront, nicaragua, caribbean, distressed
---