Sunday, March 04, 2012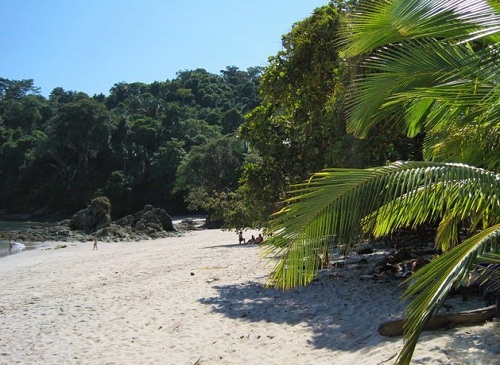 It's easy to see why Costa Rica attracts so many tourists, expats - and celebrities
Dear Reader,
I don't envy celebrities. Well, that's not entirely true. I envy their princely bank balances, their mega-mansions and their jet-set lifestyle. But I certainly don't envy the constant media attention they get. Nobody cares if I go to the mall or what I buy once I'm there. There isn't a crazed reporter going through my garbage or hacking my voicemails. And I can vacation where I want, when I want, without a cunning plan to escape the scrutiny of a telephoto lens.
But where do celebrities go when they want to vacation? Many want a location that's a short hop from the U.S. to fit into their busy schedules. They want safety and privacy. They want to relax and spend time outdoors with friends and family.
For an increasing number of celebrities, one country fits the bill: Costa Rica. The list of famous visitors is endless: Madonna, Roberto Cavalli, Will Smith, Michael Jordan, Brad Pitt, Bill Gates, and Britney Spears, to name but a few.
Some stars went further, splashing out on properties in Costa Rica. Mel Gibson, supermodel Gisele Bundchen and Woody Harrelson already own property here.
It's not just celebrities that love Costa Rica. Brand Costa Rica promotes the country's attractions worldwide. Around 2.2 million tourists visited Costa Rica in 2011. That's almost one tourist for every two Costa Ricans. And an estimated 30,000-50,000 expats spend all or part of the year in Costa Rica.
What brings so many tourists and expats to this little country?
Costa Rica's quick and easy to get to. It's 2 hours and 20 minutes from Miami, and only five hours from New York.
It's peaceful and happy. Costa Rica's a peaceful country. It abolished its army in 1949. The locals enjoy a relaxed, low-stress lifestyle. They spend lots of time with family and friends. They enjoy a very high quality of life. That's why Costa Rica regularly tops the Happiness Index.
Hospitals such as Clinica Biblica and CIMA provide world-class medical care at a fraction of the cost you'd pay back home. There's a low-cost public healthcare system in place, too.
You can wave goodbye to snow, ice, and hurricane season. Outside the Central Valley, the country's climate is warm year-round. You can enjoy outdoor activities all year. So say hello to sport fishing, swimming, snorkeling, sea kayaking, zip lining, horse riding, hiking, and canopy tours.
It's stunningly beautiful and rich in wildlife. The landscape is a mix of volcanic peaks, mountain ridges, cool coffee-growing highlands, lakes and waterfalls, sandy beaches, and forests.
Almost a third of the land lies in national parks and reserves. Once you leave the capital city behind Costa Rica is like a huge zoo. It's easy to spot tree frogs, scarlet macaws, toucans, monkeys, and huge tropical butterflies.
It's still affordable despite the celebrities. You can find low-priced properties in Costa Rica, and build your dream home - without a celebrity-sized bank balance.
If you'd like to explore Costa Rica for yourself, join the Southern Zone chill weekend this May 1-4, 2012.
You'll see the Southern Zone, Costa Rica's final frontier. It's a lush landscape where forest-covered mountains meet the sea, and soft-sand beaches run for miles. It's not the most popular spot with tourists, expats or celebrities right now. But it's home to Costa Rica's most spectacular scenery.
Don't worry. This isn't a remote outpost. You can sip an espresso in this boutique destination, dine on gourmet food, and buy fine champagne, French cheese and quality cigars. But it's definitely not mass market. It's a place that offers tranquility, seclusion and privacy.
On this four-day trip, you'll discover this uniquely beautiful location and meet some of the expats who have already made the move here.
You'll also check out the real estate options on offer at Pacific Lots, the gold standard private community in the Southern Zone. You can buy a mountain-view lot in the community from $40,000, or an ocean-view lot from $80,000.
The trip costs $299 per person, including transport, meals and accommodation. Just get yourself to San Jose, and the Pacific Lots team will take over from there.
This trip's the easiest way to see the best of Costa Rica. But only 20 readers can take part.
Go here to get more details of the upcoming trip, and how you can reserve your spot.
Margaret Summerfield
---
---
You might also be interested in:
How Steve Can Save More Than $25,000 a Year
---
Posted Under:
costa rica, chill weekends, appreciation potential, affordable
---
Sign up here for your free Pathfinder Alert e-letter, and we'll send you our $50,000 Report...showcasing seven real estate opportunities for $50,000.
We value your privacy.