Sunday, August 12, 2012
Dear Reader,
Where do you think this is?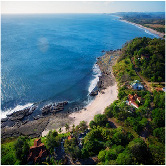 Is it southern California...northern Costa Rica...or perhaps an exclusive European hideaway? Here are some clues...
It's easy to get here from North America; a short two and a half hour flight from Miami and two hours forty-five minutes from Houston. This country is one of the safest in the region. It boasts the lowest cost of living. And its coastline is a beauty - a winning combination of sandy beaches, tiny coves, sheer cliffs and jade-green forest.
With tropical sunshine all year, you can indulge your passion for fishing, sailing, swimming or surfing: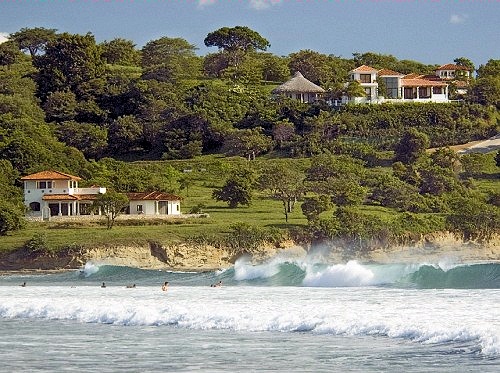 If you prefer to stretch out on the soft sand and soak up some sunshine in the company of a good book and a chilled cocktail, you can take your pick from beaches like this one: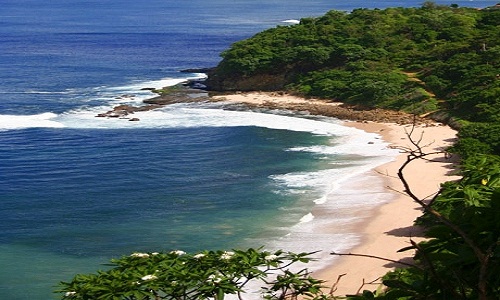 This Pacific coast is overlooked and undervalued because it's misunderstood. It doesn't make it to the shortlist of second home locations for most overseas property buyers. That's a shame. Those buyers don't know what they're missing.
But it's good news for savvy property buyers. Because, right now, this coast is seriously good value.
And in one location on this coast you can enjoy the stunning natural setting alongside home comforts. You can surf the net, watch cable TV, or enjoy dinner in the restaurant. You can play basketball, horse ride through the trails across the hills, spend time on the beach, surf a wave or watch wildlife.
You can chill out with fellow residents in the clubhouse: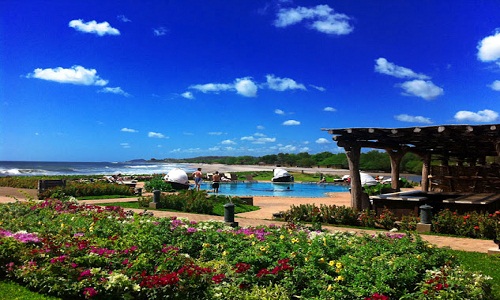 It looks (and feels) like a high-end beach community in California. But you can buy an ocean-view lot here from only $75,000.
This place is Nicaragua's Pacific Riviera. It's a dreamy second home destination that will surprise and seduce you.
If you'd like to find out more about this coast and those lots from $75,000, click here.
Margaret Summerfield
---
---
You might also be interested in:
What's Next for this Undervalued Coast?
---
Posted Under:
nicaragua, chill weekends, beach
---
Sign up here for your free Pathfinder Alert e-letter, and we'll send you our $50,000 Report...showcasing seven real estate opportunities for $50,000.
We value your privacy.