Sunday, February 09, 2014
Dear Reader,
I usually write about bargain and budget properties in Arenal, Costa Rica's lake country. But I've had some requests from readers looking for a bit of luxury. So today I'm writing about luxury real estate in Arenal. We will take a look at two lake beauties, each with tremendous views.
The first property is a 3,000-square-foot house set in 1.5 acres of landscaped grounds: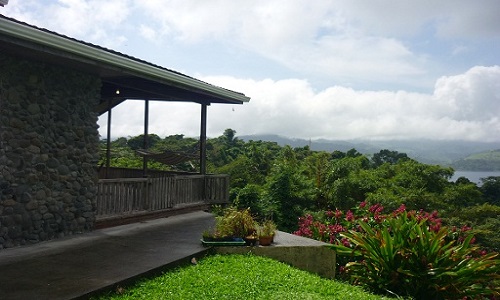 If you're looking for luxury real estate in Arenal, this one certainly fits the bill. It's lakefront with unobstructed lake views. There's a storage bodega and a covered garage, a laundry and wash room and a separate maid's quarters with a bathroom and kitchenette. You could use the maid's quarters as a studio.
The house comes with three bedrooms and two bathrooms, a country-style kitchen and a large airy living room: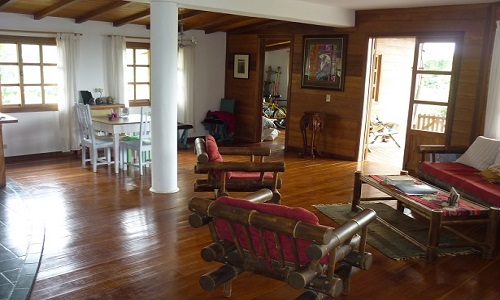 You'll spend a lot of time outdoors, enjoying the warm sunshine and the lake breeze. The home boasts a large covered terrace on the ground floor and a private sun-deck on the first floor.
The house is 15 minutes from town. The lake, where you can boat, fish and swim, is only a few minutes from your door. It's a private oasis – with modern conveniences. It's got electricity, telephone, Internet and a private spring-fed water supply.
It's listed at $295,000.
The second property is also a great example of the luxury real estate you can find in Arenal. It's a single family home, set in just under an acre. It was built in 2010 to a high standard. You can see the quality from the moment you drive through the automated entrance gates.
The grounds are nicely-landscaped. The property has a storage bodega and a detached concrete garage/workshop with an electric door, a two-piece bathroom and workbenches.
The main house has two bedrooms and bathrooms and a well-laid out living area that's completely open-plan: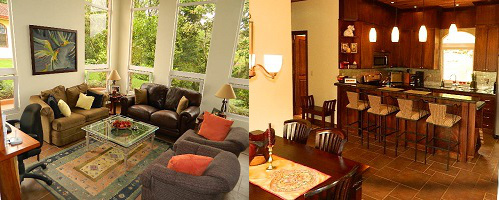 All the counter tops are granite. The stainless steel kitchen appliances include a dishwasher, ceramic-top stove and side-by-side refrigerator. The house boasts a rarity for this part of the world – a central vacuum system.
The outside tiled patio area is fantastic for relaxing and making the most of the grounds and the lake view: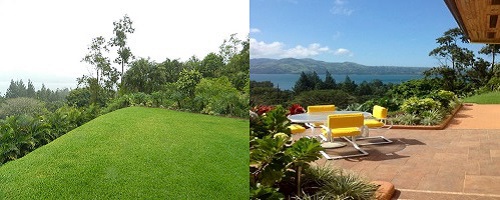 The asking price is $309,000.
If you'd like more details on either of these luxury real estate homes for sale in Arenal, contact Terry Moran here. Let him know which house you're interested in and he'll send you a full information pack.
Margaret Summerfield
Editor's note: Last year in a RETA Flash Alert Ronan told members about a luxury home on 65 acres of developable land here in Arenal. Because of a special situation it could be bought cheap. Half or less of the original list price of $1.2 million. The new owner acted fast and snagged a killer deal. He's keeping the luxury home and extensive private gardens for himself. And he's getting ready to sell 21 lots. He's set to make a killing. Join Real Estate Trend Alert if you want to be the first to hear the next time an opportunity like this crosses Ronan's desk.
---
---
Posted Under:
luxury real estate costa rica, luxury real estate arenal, luxury real estate
---