Friday, December 07, 2012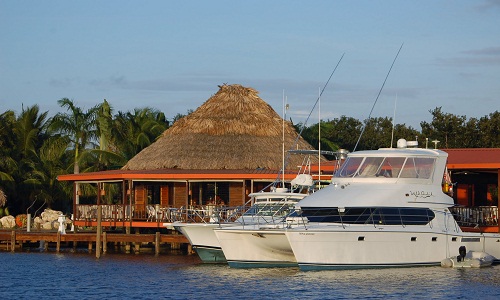 Dear Reader,
Every day, readers contact us looking for help finding a second or retirement home overseas. Sometimes those readers enjoy a special hobby they don't want to give up when they retire or go on vacation. They're often incredibly flexible on everything else, but they must have a golf course or tennis courts or somewhere to go horse-riding on their doorstep. I'm happy to point them in the right direction. But there's one hobby that's much trickier to deal with. That's boating.
Don't get me wrong. Latin America is full of great places where you'll love to spend time in a boat escaping from it all. It's easy to find good boating weather, gorgeous seas to explore, amazing fishing or secluded snorkeling spots. The problem is marinas.
There simply aren't that many of them in the region. And even when I know of one, they're not a good fit. Sometimes the marina is perfect but the closest residential community is hours away. Sometimes there isn't a proper marina at all, simply a collection of boat slips without any proper facilities. The best marinas are often in top-class private communities with top-class price tags to match.
But this marina combines a marina, residential community and a resort. They're located in Placencia, Belize.
Many of the expats in Placencia love nothing better than messing about in a boat. From early dawn you'll hear the soft motors and splashing wakes of boats heading out to sea.
Saltwater fly fishermen flock to Placencia to catch snook, tarpon, bonefish and permit. And there are bigger fish to stalk: Wahoo, tuna and dorado.
If you prefer to relax, a quick boat ride takes you to a string of little islands with stunning white-sand beaches fringed with turquoise seas. Or you can head to the Belize Barrier Reef. It's the second-largest barrier reef in the world and packed with marine life and colorful corals.
Placencia village is a relaxed place with a friendly atmosphere, and a good choice of bars, cafes and restaurants.
The marina lots are attached to a resort community with 22 acres of landscaped grounds, a hotel, swimming pool, a spa, a bakery and a seaside restaurant and bar. It's also got a dive center and a sport fishing center.
The first ten buyers of the marina lots will get free lifetime resort membership.
The fully-serviced marina lots are in a protected harbor. It's the only fully operating residential marina in the Placencia area. It's a new marina built around an existing restaurant. The owners constructed almost ¾ of a mile of hardwood boardwalk around the 30 lots. The electric and water hook-ups are in. You can buy gas dockside. Each lot comes with 75 feet of boardwalk/dock and enough land to build a home.
If you'd like to build a home, build costs run from $100-$125 per square foot. Once your home is complete the resort can provide full on-site property and rental management for you.
The marina lots start from $150,000. Build a 1200 square foot house and the marina lot plus your home would come in at under $300,000.
You can get more details on the marina lots from real estate agent Boris Mannsfeld here.
Margaret Summerfield
---
---
Posted Under:
---