Saturday, April 14, 2012
Dear Reader,
From the lookout point, I can see the city of Cuenca spread out before me. The sun had set in a blaze of fiery pink. Now the twinkling city lights and brightly lit streets look magical against the dark night sky.
And Cuenca's not just a captivating night landscape. It's a charming place by day, too.
Set in Ecuador's southern Andes, the city sits in a rich green valley with the mountains forming a majestic backdrop. The sparkling Tomebamba River winds its way through the city, its banks lined with trees. The climate's near-perfect, with warm sunny days and cool evenings year round. It's a pretty spot, and that's one reason International Living rates it a top retirement spot. But you don't have to be a retiree to appreciate Cuenca's charms.
Cuenca is a highly affordable city. Eating out, buying fresh produce, employing a house keeper, medical care, and taxi fares all cost significantly less in Cuenca than back home. It's possible for a couple to live comfortably in Cuenca for $1500-$2000 a month.
And Cuenca is one of the most culturally rich cities in Latin America. Dating from the sixteenth century, its colonial downtown center is a UNESCO World Heritage site. Here, you'll find countless churches, plazas filled with trees and flowering shrubs, museums, art galleries, and historic buildings. Cuenca hosts more than 200 events a year (many of them free), including art exhibitions, opera, jazz and film festivals, craft fairs and poetry readings.
For a city its size, Cuenca packs a powerful punch. It's hard to resist. It's already attracted a mixed group of expats - from young artists to retirees - and it's becoming better-known as a second-home destination.
It helps that property prices are low. Plus, there's a wide choice of property styles. You can buy a traditional colonial home in the historic district, or a modern red-brick condo in a leafy neighborhood overlooking the Tomebamba River.
Let's take a look at three properties on the market in Cuenca today.
Property #1: Good Location and River Views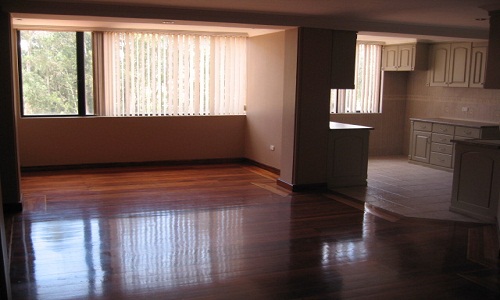 This 1300 square foot condo is in a modern red-brick building. Its features include river views, two bedrooms and bathrooms, and an open-plan layout. The asking price of $80,000 works out to $61.54 per square foot.
Property #2: Brand-new Home in Private Community
This spacious three-bed three-bath home is in a small private community. It's around 2580 square feet, with clean modern finishes. Its asking price is $140,000. That's $54.26 per square foot.
Property #3: Huge Colonial House with Lots of Potential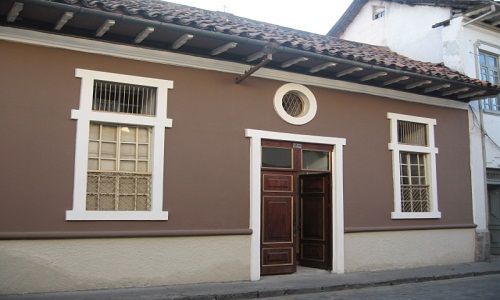 This large colonial house is in one of the most traditional neighborhoods in Cuenca. It's huge, covering 6400 square feet. It's currently laid out as a 12-bedroom, 4-bathroom house, with two courtyards. Although it has had some renovation, it still needs some updates to the plumbing, wiring and bathrooms. It could make a great B&B. It's priced at $275,000 -only $42.97 per square foot.
These three properties are just a small sample of the listings from our real estate agent on the ground in Cuenca, Maribel Crespo. Maribel is my go-to resource for property in Cuenca. And she can help you with your property search in the city. She's got something to suit most buyers - and most budgets.
Just contact Maribel here, and let her know what you're looking for. Maribel will help you plan your trip to see properties in Cuenca first-hand. She'll arrange a customized property viewing schedule that's tailor-made for you.
Even if you can only stay a few days, you'll really get a feel for Cuenca, and what it's like to live or vacation here. I'm sure you'll love it. And you'll see the properties that interest you...at your own pace.
Contact Maribel here for more details on the properties in this article or to start planning your Cuenca property tour.
Margaret Summerfield
---
---
Posted Under:
ecuador, affordable, colonials, cuenca
---
Sign up here for your free Pathfinder Alert e-letter, and we'll send you our $50,000 Report...showcasing seven real estate opportunities for $50,000.
We value your privacy.