Wednesday, June 27, 2012
Dear Reader,
I'm planning a trip to Ecuador in early August. I'm a speaker at International Living's Fast-Track Ecuador conference in Quito. I can't wait to network with the conference attendees and catch up with the exhibitors. And I'm going to scout for property bargains, just like many attendees.
I know that attendees will get a nice surprise when it comes to sticker prices. Ecuador is the best-value country for property on our beat. If you're looking for a home that's a few steps from the sand…or a stylish condo in a colonial setting…your real estate dollar will buy you a whole lot more in Ecuador.
Conference attendees will get the real skinny on the top destinations in Ecuador for investment, retirement, or a second home. They'll get the lowdown from expats, tips from legal and tax experts, and a window on the opportunities Ecuador offers. And they can take part in real estate tours before and after the conference.
Read on to see three property options covered in those tours. To find out more about the conference (and save $200 off the registration price) click here.
The Historic & Cultural Option: Cuenca is rated a top retirement spot by International Living, and it's easy to see why.
Set in Ecuador's southern highlands, the city sits in a rich green valley with the Andes Mountains forming a majestic backdrop. The climate is near-perfect, with warm sunny days and cool evenings.
Cuenca is a highly affordable city, and a cultural one. It hosts more than 200 events a year - art exhibitions, opera, jazz and film festivals, craft fairs and poetry readings.
And property prices are a steal for a colonial city with this level of amenities. Take a look at this condo: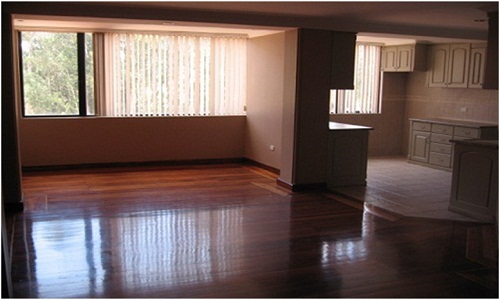 It's a 1300 square foot river-view condo in a modern red-brick building. It boasts two bedrooms and bathrooms and an open-plan layout. The asking price?  It's a snip at $80,000.
The Unspoiled Beach Option: It's tranquil on Ecuador's North Pacific coastline, secluded and private. It's a gorgeous mix of forest-covered mountains, soft-sand beaches and the sparkling blue Pacific.
This section of coast is free of high rises, mega-resorts and chain hotels. That's because it was really tough to get here. But there's always a silver lining. That lack of accessibility kept property prices low.
A new road is opening this coast up. Property prices are starting to rise. The time to act is now - while you can still snap up property bargains like condos in this beachfront community: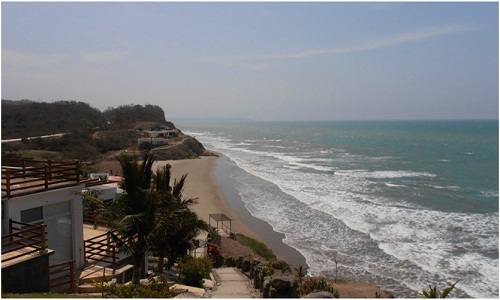 You can buy brand-new two-bed two-bath condos in this community, a short stroll from the sand. You'll see the ocean, and feel the ocean breeze, in your spacious, open-plan home. Best of all, they're priced attractively from $85,600.
The Buzzing Boardwalk Option: If you're looking for more action, then Salinas, on Ecuador's South Pacific coast, fits the bill. This lively city boasts a wide range of restaurants, cafes and bars, two yacht clubs – and a buzzing nightlife scene. It's a convenient location for a second home, with big supermarkets, grocery stores, clinics, malls, and a large farmers' market. It's a resort city, too, with a nice urban beach and boardwalk…and some gorgeous beaches that stretch along the coast north of the city.
This ocean-view condo is in a prime position on the boardwalk. It's 160 square meters (1721 square feet) in size, with a remodeled kitchen, granite counters, and new ceramic floors throughout. With only one condo per floor, it feels very private. It's furnished, and priced at $129,000.
The conference is selling fast – so you'll need to sign up soon to guarantee yourself a seat.  And until midnight tonight you can take advantage of a $200 early Bird discount. Click here to get more details or register for the conference.
I hope to see you at the event,
Margaret Summerfield
---
---
Posted Under:
---
Sign up here for your free Pathfinder Alert e-letter, and we'll send you our $50,000 Report...showcasing seven real estate opportunities for $50,000.
We value your privacy.