Wednesday, August 10, 2011
Dear Reader,
If you're looking to buy a home overseas…but you're on a tight budget…you need to read on. Today, we look at three homes that come in at $120,000 – or less. Two homes are finished and move-in ready. The third option is your own brand-new beach home…and yes, you can do that on a budget of $120,000. Here's how…
A Home at the Beach for $120,000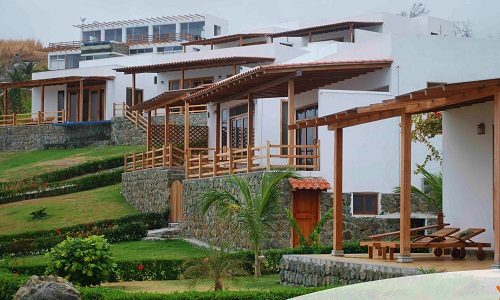 An 1800 square foot home starts from $120,000 here…
In Ecuador, you'll find some of the most affordable beach and ocean-view property in Latin America. If you have your heart set on owning a home close to the beach, and you're on a tight budget, Ecuador is probably your best bet.
Ecuador's Pacific coast is at its finest between the little coastal towns of Canoa and Jama. The landscape is a rolling green patchwork of hills, mountains and pastureland. The blue Pacific Ocean shimmers in the bright afternoon sun, lapping a pristine sandy coastline. Small fishing villages and little beach towns dot the coast, and the pace of life is easy, unhurried and tranquil.
This coast was tough to get to. But a new coastal road from Ecuador's capital, Quito, opened in January this year, cutting the drive time to three and a half hours…and opening this coast up to mainstream tourists and second home buyers. Prices here are incredibly low—even by Ecuadorean standards—for now at least. But we don't expect that to last. Once locals from Quito and foreign expats realize just how pretty, peaceful and pocket-book friendly this beach area is, they'll want to own a slice of it…
One of the few private beach communities in this area has 1800 square foot homes starting at $120,000. Click here to get a full information package on the community and availability from the developer.
Living it Up in Lake Country for $115,000

Lake views and a modern interior for $115,000
A pair of kayaks glides across the lake, paddles cutting the smooth surface of the water. It's quiet here, as the sun lights up the forests and grasslands that climb away from the lake into the hills and mountains beyond. You can hear the sound of birdsong and the booming call of monkeys as you head to the café for your morning coffee and delicate pastry. You can't believe your luck. You've found a piece of paradise…with a friendly group of locals and expats…in a part of Costa Rica you didn't know existed: Costa Rica's Lake Country.
This lake country doesn't just have a lake and mountain setting. A volcano adds a dramatic touch to the backdrop…and powers a range of thermal spa resorts, where you can soak to your heart's content, let soothing hands massage and relax you, or try out therapeutic volcanic mud treatments.
It feels a little European. But the prices are much more affordable. Take this two bed two bath home with amazing lake views. It's a short walk into town, and comes fully furnished. The kitchen is open plan with hardwood cabinets and granite countertops.
The list price is $125,000…but the owner needs to sell for personal reasons…and will take $115,000. To find out more, contact local broker Terry Moran here.
Colonial Charm for $115,000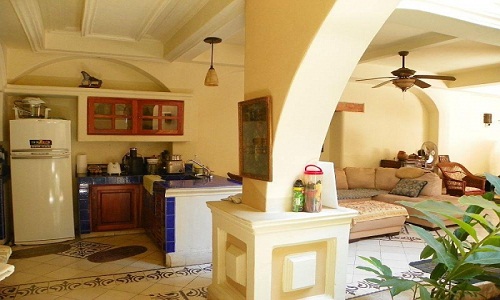 This centrally-located remodeled home is on the market for $115,000
A visit to Granada, Nicaragua is a bewitching experience. This colonial city will seduce you with its quiet charms. Basking on the shores of a giant freshwater lake filled with little islands, at the foothills of the sleeping Volcan Mombacho, the town is a cluster of cobblestone streets, terracotta roofs, and cathedral spires. It's a bright jewel set against green cloud forest, cobalt crater lakes, and the summer-blue sky.
Time slows down here. You'll spend time socializing in the leafy plazas…lingering over a cup of rich coffee in the cozy cafes…and exploring the parks and reserves nearby. A two hour drive takes you to the Pacific coast, a chain of coves, rocky headlands and cliffs… and gorgeous white sand beaches.
Granada boasts a small expat community, and lots of restaurants, cafes, art galleries and stores. A forty minute drive takes you to modern hospitals, shopping malls and an international airport.
This home has a great location, only three blocks from Granada's Central Park. With 2 beds and 2.5 baths, the home has a central courtyard garden and a garage. Both bedrooms have balconies overlooking the courtyard garden. In a quiet neighborhood, the remodeled home is move-in ready and on the market for $115,000. The price includes furniture and broker's fees. To find out more, contact local broker (and owner of this home) David Joyce here.
So…proof (if you needed it) that your budget will stretch further overseas. You even get a choice of beach, colonial or lakeside living. Factor in a low cost of living (especially in Ecuador and Nicaragua), low cost medical care, and low property taxes, and your overseas home could cut your monthly running costs significantly too. What are you waiting for? Contact the developers and brokers today to find out more.
Margaret Summerfield
---
---
Posted Under:
ecuador, costa rica, nicaragua, affordable
---