Saturday, December 17, 2011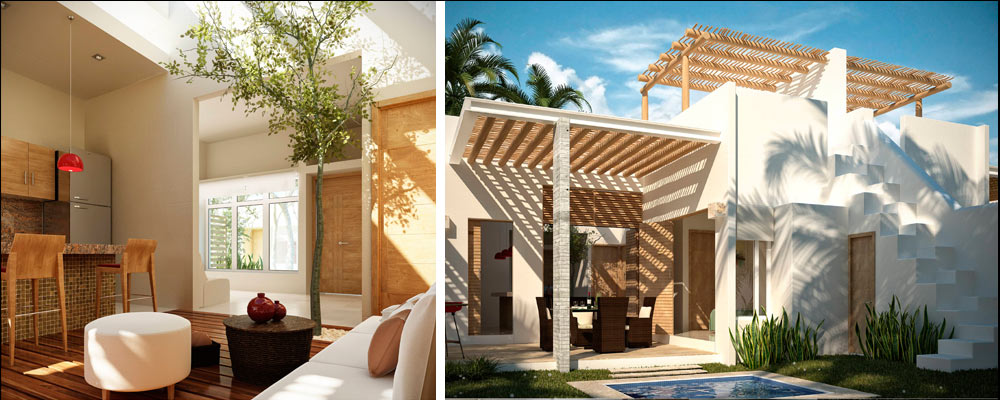 Tao is a project of stylish condos, town homes and residences
Dear Reader,
This year, in these dispatches, you have read about dozens of opportunities. Stunning homes, near white sand beaches and turquoise water...cliff-top retreats perched above the roaring Pacific Ocean... and affordable lots tucked in a valley with spring-like weather year round.
One of those opportunities has been the most popular.
Tao.
In the next month this project will mark some major milestones. The early-in phase is drawing to a close.
Tao is a project made up of tastefully designed condos, town homes and residences set in rich jungle gardens.
It has been the most popular with your fellow readers because of its location, the project concept (that's fast becoming reality), and an attractive price point.
Tao is located in a five-star resort close to Tulum's stunning beaches. Here you will find some of world's finest white powder beaches and turquoise seas. Inland, the jungle conceals big cats and ancient ruins. Underground rivers connect a network of mystical caves and sinkholes.
The Tao community concept is centered around creating and maintaining a healthy body and mind. In an exciting, active and engaged way...through fun, not hard work.
Even today you can buy a condo in Tao from $182,000.
I introduced you to Tao 18 months ago. Today, the first residents are getting ready to move in.
The project's truly special Tao Center is nearing completion. The Tao Center (slated to open next month) will be the social, health and wellness focal point of the community.
The reality is something much more luxurious and richer than the vision Benjamin first shared with me 22 months ago. He's set to over-deliver again. Just like he did in his neighboring project, Sian Ka'an.
I expect Tao will be an oasis of peace, enrichment and contentedness.
Your fellow readers who visited agreed. As I said...this deal was the most popular out of all the opportunities we brought you this year.
Tao is a community with competitive advantages and a clear head start in an area where a government plan calls for the increase of tourism numbers from three to eleven million.
The resort infrastructure (including the golf course and clubhouse) is already in--$100 million has been invested to date to get the resort looking the way it does today.
This year, Tao was the most popular choice. I'm excited to see how that popularity grows as the community moves from vision to reality in the coming months.
You can still buy a condo here from $182,000.
The Tao team is standing by to send you a full information pack.
Ronan McMahon
---
---
You might also be interested in:
---
Posted Under:
developer financing, affordable, real estate opportunities, caribbean
---
Sign up here for your free Pathfinder Alert e-letter, and we'll send you our $50,000 Report...showcasing seven real estate opportunities for $50,000.
We value your privacy.