Sunday, July 27, 2014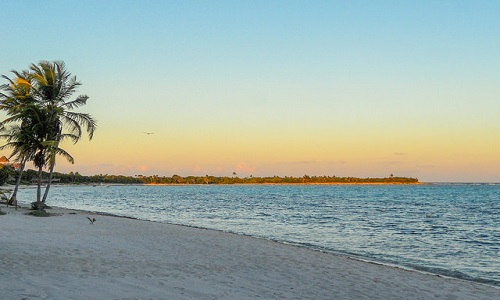 Dear Reader,
Our goal at Pathfinder is simple: to bring you great-value properties with the prospect of strong capital appreciation or rental income (sometimes both).
We pinpoint up-and-coming locations that are poised to boom. Then we check out properties in that area—and cherry-pick the best. We investigate hundreds of properties but only a handful makes the grade. Then we bring our top finds to you, our regular readers.
So, you get the lowdown on the best properties straight to your inbox. You don't have to leave the comfort of your armchair or your poolside lounger.
Sometimes our readers ask for a little extra help. Take Pete, for example. Pete contacted us with a question. He's got some savings, he says, enough to make a down payment on a home overseas. But he hasn't got enough saved to buy a property outright for cash. His monthly income, though, is high. What, he asks, is the best Pathfinder pick for folks like him?
This is a question we get all the time. Many readers want to buy overseas but they're worried that their savings won't go very far. They've got regular income but only a little put by in a savings account or retirement fund. They need some kind of financing. It's not easy to get a mortgage overseas. But there is a solution: developer financing.
First, here's why folks like Pete need to scratch getting a bank mortgage from their list of options. It's not the same as getting a mortgage back home. Some banks won't even entertain the idea of giving a foreign non-resident a loan. If they do, you need to comply with their age limits, provide a lot of paperwork and get life insurance (which you usually won't qualify for if you've got any health problems). You'll likely need at least 30% of the purchase price as a down payment. And you won't like the interest rates, either. Banks in the region charge an average 10% on mortgage loans.
That's why I tell readers who need financing to pretty much rule out getting a bank loan. Instead, they should look closely at developer financing. With developer financing you normally won't need to jump through hoops to get approved. There's no mountain of paperwork to fill in. Often, there's no credit check. It's quick and easy. Mostly, it's just a case of signing a contract.
Before we proceed, a heads up. You need to understand that with developer financing you don't own the property until you make the final payment. If you default at any stage before that you lose the property and any monies you've paid to date.
Developer Financing in Mexico
There are some interesting deals with developer financing out there right now. The top Pathfinder pick is the Tao project.
This project is set on a section of coast that's on the up. Tourist numbers reached four million in 2013. Hotel occupancy hit 79.4%. And the future looks bright. The government plans to triple tourist numbers in the coming decade. This region has a lot to offer. It's home to some of the world's best beaches, top-notch infrastructure and first-class amenities.
Right now, property in the area, specifically between the beach towns of Akumal and Tulum, is still affordable. We're seeing excellent capital growth in this location. And the rental potential, with growing tourist numbers, is strong.
Homes in Tao get a big boost to rental potential from its setting. It's inside a luxury resort with all the bells and whistles—a beautiful beach, a golf course, bars and restaurants and cafes, gyms and spas and a Wellness Center. Those amenities appeal to renters as well as owners.
You can buy a luxury condo in Tao from $219,000. With developer financing, your payments break down as follows. You'll pay $15,000 down. Then, during construction, you'll make payments of $800 per month plus some balloon payments. By the time your condo is finished, ready for you to move in, you'll have paid 50% of the purchase price. That 50% is interest-free.
Then you can pay off the 50% balance in cash. Or you can take advantage of developer financing. You can get a 10-year loan at 8% fixed from the developer. You'd pay $1328.54 per month for 10 years if you take this option.
It's a great option if you're short on savings, your funds are tied up or you prefer to keep your capital salted away. It's ideal for folks like Pete with regular monthly income.
If you'd like more information on Tao condos and the developer financing on offer, contact the Tao sales team here.
Margaret Summerfield
---
Sign up here for your free Pathfinder Alert e-letter, and we'll send you our $100,000 Report...showcasing 17 real estate opportunities for $100,000 – or Less.
We value your privacy.