Friday, October 31, 2014
Dear Reader,
Today we're taking a look at our best deals in the last few weeks. They're an interesting bunch. You can snap up a cut-price condo in an upscale neighborhood…discover a secret corner of Costa Rica for only $299…and snap up a historic home in Italy for only one euro.
If it all sounds too good to be true, don't worry. This is the real deal. Read on below to find out more.
A Condo in an Upscale Community for $79,000
This is an easy second home destination. It's a beach town with all the attributes you'd expect for some fun in the sun—the deep-blue Pacific, warm weather all year and beautiful soft-sand beaches. Its infrastructure is excellent, from smooth paved highways to world-class hospitals. It's got shopping malls and street markets. But where it scores highly is on the entertainment front.
It boasts golf courses and luxury spas, marinas and movie theaters. It's a foodie haven, with more than 600 restaurants and cafes. You can join an arty crowd for an evening at the theater or on one of the regular Art Walks. Or you can dance the night away in a club or bar. You won't run short of things to do in this beach town.
A short drive from downtown, this modern condo is in a small complex that sits above a little plaza of shops, a cafe and a restaurant: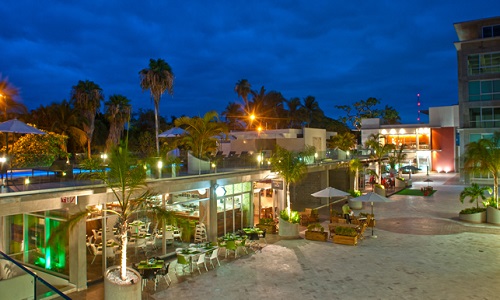 A golf course and marina are five minutes away.
The developer's wife owns this 780-square-foot one-bed condo. She never fitted it out or furnished it.
Shortly after delivery, this condo would have listed for $139,000. But the market in this location stalled in tandem with the US slowdown in 2008. Today, the developer's wife wants to sell. She's priced her condo at only $79,000.
Details of this deal are only available to members of Real Estate Trend Alert. To find out more about this insider club:
Costa Rica's Final Frontier for $299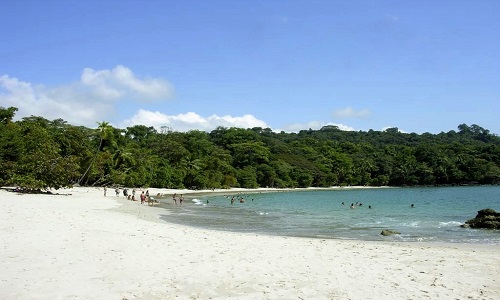 This corner of Costa Rica is finally getting the attention it deserves
For decades, this corner of Costa Rica stayed off the radar of tourists and property shoppers. Known only to a select few, it was a sleeping giant, waiting for its moment to hit center stage. And that moment is finally happening.
Other locations in Costa Rica boomed over the last decade. Expats, property shoppers and developers rushed in, staking their claim. Property prices soared. This hidden corner, off the beaten track, was overlooked. Yet it's more beautiful, dramatic and ripe with potential than better-known tourist and expat hang-outs.
It escaped the property boom we saw in other beach destinations in Costa Rica for one simple reason. It was incredibly tough to get to. But that's changed. A coastal highway opened in 2010.
Word is slowly getting out about this unspoiled wonderland. More tourists and property shoppers are coming here. They realize that today's low property values won't last…
You can check out this location (and the best community in this area) for only $299. That gets you three nights' accommodation, airport and round-trip transfers, all tours, most of your meals and even adult beverages.
Editor's Note: Members of Real Estate Trend Alert can take advantage of a range of discounts in the prime community in this region—including discounts of up to $20,000 on selected lots. You can find out more about Real Estate Trend Alert here.
A Historic Home in Italy for One Euro
This island is captivating. It's the setting for many ancient myths and legends. Here, the story goes, the king of the underworld captured the daughter of Zeus. And Ulysses used his wit and cunning to trick a one-eyed giant…
Tourists today come to soak up the sun on pretty beaches, visit quaint hilltop villages and six World Heritage sites. Many fall in love with this intriguing island. They want to own a home here. You might dismiss that as a daydream or a rich man's fantasy. But it's a lot more affordable than you think.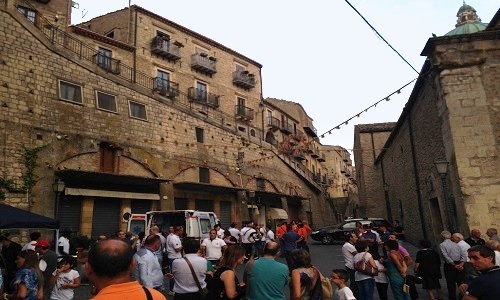 You won't believe the prices in this island town…
Ronan McMahon's got the lowdown on one island town where you can bag a historic home for only a euro. That's $1.27. And no, we haven't got the decimal point in the wrong place. This is a steal. Members of Real Estate Trend Alert will get all the details about this opportunity in a special report.
It doesn't get much better than this. You choose: Costa Rica for $299, a cut-price condo for $79,000 or a historic home in Italy for one euro. These are hot opportunities. If you're interested, don't delay. Jump on them now—while you still can.
Margaret Summerfield
---
Sign up here for your free Pathfinder Alert e-letter, and we'll send you our $100,000 Report...showcasing 17 real estate opportunities for $100,000 – or Less.
We value your privacy.