Friday, March 07, 2014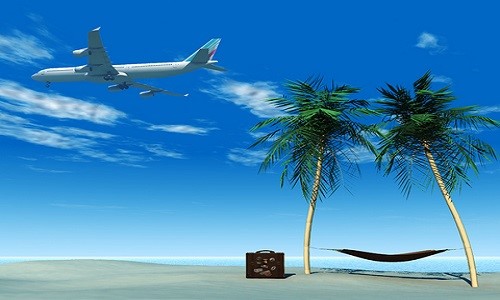 What's the best way to make money from your property overseas
Dear Reader,
Today, we are going to be taking a look at how to make money from your property overseas. I spend a lot of my time scouting. And when I'm on a scouting trip, I prefer to stay in a vacation rental rather than a hotel. It gives me the chance to check out the local rental market and to live like a local.
I'm not alone in this. Many business travelers and tourists would rather rent a vacation home, too. They get more privacy and space, usually at a lower rate per night than a hotel of a similar quality. That's why we're seeing the growing success of websites like VRBO and Flipkey.
We're also seeing a rise in the number of people who want a second home overseas—and cover its costs or perhaps earn a nice profit from rental income.
Here's how to find the right spot for your second home, where you'll love spending time and where you can attract enough renters to generate an income stream.
It starts with real estate 101: Location, location, location. If you want to make money from your property overseas, the location needs to tick all the right boxes.
It has to be easy to get to. You may love the idea of a home way off the beaten track but that limits your potential target renter pool to a tiny niche market. Look for a location with proximity to an international airport. Not all international airports are equal, though. Some only run international flights in peak season or to a handful of destinations. Check that the airport closest to your home overseas receives a lot of direct flight traffic to places where your target renters live.
Look for homes in an area with good road or highway connections to the airport. Most travelers want to get off the plane and drive a maximum two hours to a rental property.
If low-cost carriers land at the airport as well as the big-name airlines, that's good news. It will keep fares competitive and make it more affordable for travelers to fly there. That means a bigger pool of target renters.
Choosing to buy in a place that's strong for tourism is also a good way to make more money from your overseas property. Tourists will flock to a location that's naturally beautiful. Think of a spot with powder-soft beaches and the turquoise Caribbean Sea. That's always going to have a huge attraction factor for visitors.
Once those tourists start to come, you'll see more amenities slotting in: Golf courses, luxury spas, shopping and dining and entertainment. These in turn bring in even more tourists.
For tourist hot spots, governments often run extensive marketing campaigns overseas, in print, online and on TV. It focuses attention on your location and gives your second home's rentability an added boost, and doesn't cost you a dime.
Rental income is a numbers game. The more renters you have, the better your return. One way to keep your second home rented as much as possible is to find a location that gets tourists from multiple sources—the local market, North America, Europe, Russia and Latin America, for example.
That gives you a cushion if one source of renters slows down.
It also gives your second home a longer rental season. Europeans like to take a summer vacation in July or August. Latins take time out in February or March to celebrate Carnival. You get year-round demand rather than trying to make all your annual income in a few short months.
Check that your second home location has high hotel occupancy rates. If it's growing, that's good news. If the government plans to increase the number of tourists, better still. Combine those government plans with future supply constraints—a lack of land or tight planning controls, for instance - and you're onto a winner.
Now that you've got the location figured out, we'll cover the next step tomorrow: choosing the right property.
Margaret Summerfield
P.S. One location that ticks all the boxes for making money from your overseas property is Mexico's Caribbean coast, the Riviera Maya. More than 15 million passengers used the international airport in 2013…tourist numbers are growing, and the government plans to triple them in the next decade or so…and hotel occupancy rates in the region hit a record high in 2013. The Riviera Maya's a glorious spot, with fabulous beaches and top-notch amenities. You'll love spending time in your second home here, and so will your renters. Go here to see Pathfinder readers' #1 community for a second home on this coast and find out how you can see it for yourself.
---
Sign up here for your free Pathfinder Alert e-letter, and we'll send you our $100,000 Report...showcasing 17 real estate opportunities for $100,000 – or Less.
We value your privacy.