Sunday, May 19, 2013
Dear Reader,
There's a hands-down winner with Pathfinder readers when it comes to buying a vacation or retirement home.
It's a popular spot, and it's easy to see why. It's easy to get to. It's incredibly beautiful. And it's got huge upside potential.
Everyone that comes here raves about the beaches. They're world-class. They keep tourists coming back, year after year. And they're a big factor for property buyers looking for their dream retirement home or a fun vacation spot to share with family and friends.
But this place is more than a pretty beach destination. It's packed with amenities. You'll never run short of things to do, and they're all on your doorstep.
If you enjoy swimming or sunbathing you'll love the beaches. There's a lot of beach, and it's all gorgeous:
Divers and snorkelers will appreciate the warm waters of the Caribbean Sea. You can swim with giant whale sharks, manatees and sea turtles: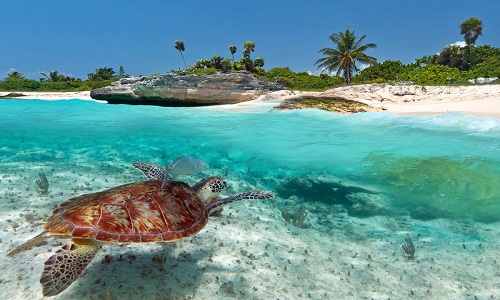 A huge barrier reef begs you to explore its jewel-like corals swarming with neon-bright fish. You can explore a network of limestone caves, sinkholes and underground rivers. Or discover the magic of a vast nature reserve that's untamed and filled with wildlife.
If you're into history, you can check out ancient Mayan temples and pyramids.
Golfers, take note. You're spoiled for choice in this location with more than a dozen courses - and an excellent 27-hole course in our top community in this area: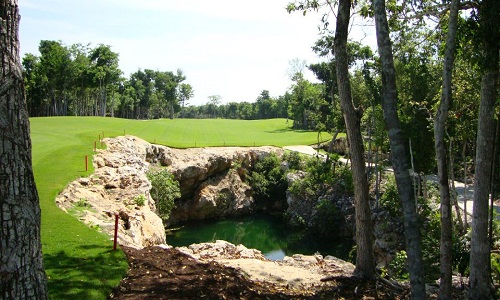 When it comes to restaurants, cafes, bars, entertainment and shopping, it's hard to know where to begin. You've got lots of choice inside our top community. Venture out to the little beach towns close by and you can take your pick…gourmet food, chic cafes, live music, clubs, movie theaters, big-box shopping and little family-run stores.
And those beach towns also host fashion shows, art exhibits and jazz, food and film festivals.
Back inside your community, an on-site Wellness Center opens up endless possibilities. You can swim in lap pools, work out in the gym, or take part in the morning yoga, meditation or tai chi classes:

You can get fitness and nutrition advice, learn about energy medicine, healthy cooking or how to salsa. The Wellness Center gives you the chance to balance your mind and body and achieve long-lasting inner peace.
You'll never go short of things to do in this location. Of course, you could still opt for the beach and the hammock…
Margaret Summerfield
P.S. This community will truly impress you… Best of all a luxury condo is affordable here at just $800 a month. Click here to find out how you can own a stunning property in this community.
---
Sign up here for your free Pathfinder Alert e-letter, and we'll send you our $50,000 Report...showcasing twelve real estate opportunities for $50,000.
We value your privacy.